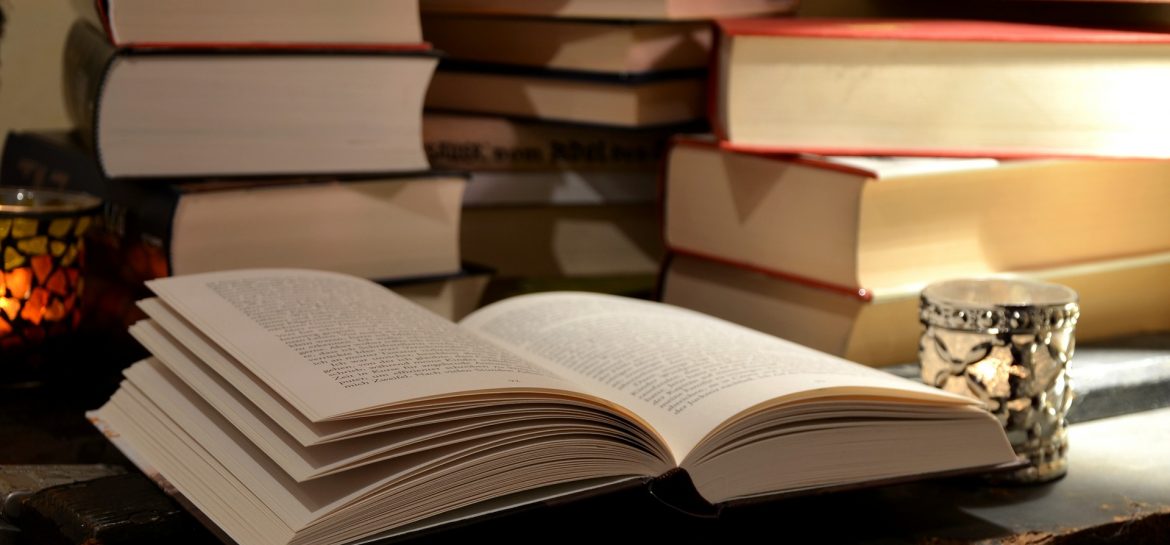 I still have a cold.
I think this must be the cold from hell, brought on by the unbelievably inconsistent weather here – unseasonably mild, then sub-zero wind chills, then up into the 30s, then down to the teens, then up to nearly 60 degrees, then a plummet to the 20s. No wonder my head is a mess.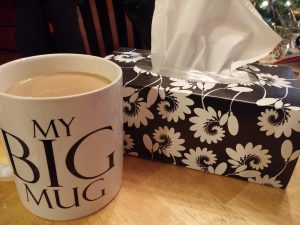 I've done all the home remedies – sick tea, my new favorite sick soup. Nothing is working so far – unless it's all keeping it from getting worse, which I suppose can be Thankful #1 this week. How's that for a silver lining?
Spring can come any time.
In the meantime, I'm late to the thankful party this week (thank goodness it's a full-weekend link-up). I've got a hot cup of the Hub's coffee (in the Hub's mug…shh…don't tell him) and a big box of tissues at the ready. Let's get started.
I'm thankful for my Uncle D. and Aunt D. this week. Uncle D. came over and gave our clothes dryer a little love and maintenance which kept us from needing to call a pricey repairman. Aunt D. made weighted lap pillows.for Zilla to use in school and at home. Using these seem to help Zilla maintain her focus and reduce fidgeting.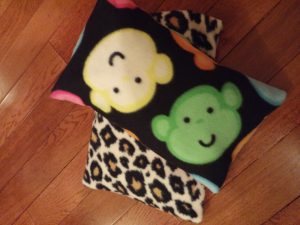 By the end of the weekend, all of the Christmas decorations will be put away and stored for another year. I wanted this job done a week ago, but the dryer repair and nine other things kept that from happening. While it has made me a bit cranky to be behind, I decided to get over it and deal. See? Calm.
I am thankful for special moments like watching the sky for beautiful clouds and sunsets with the Hub and Zilla. And this week I got a cool moment of my own – I saw a falcon in flight, then land on a utility pole and hang out for a bit so I could watch him. Sadly, the photo I grabbed is no good. But the in-real experience was awesome. I don't think I've seen a falcon that close before!
Writing. All the Writing. I've been doing more of it lately. Some has hit the blog, some is for other purposes or future posts. But the juices are flowing a bit again and that's a very good thing.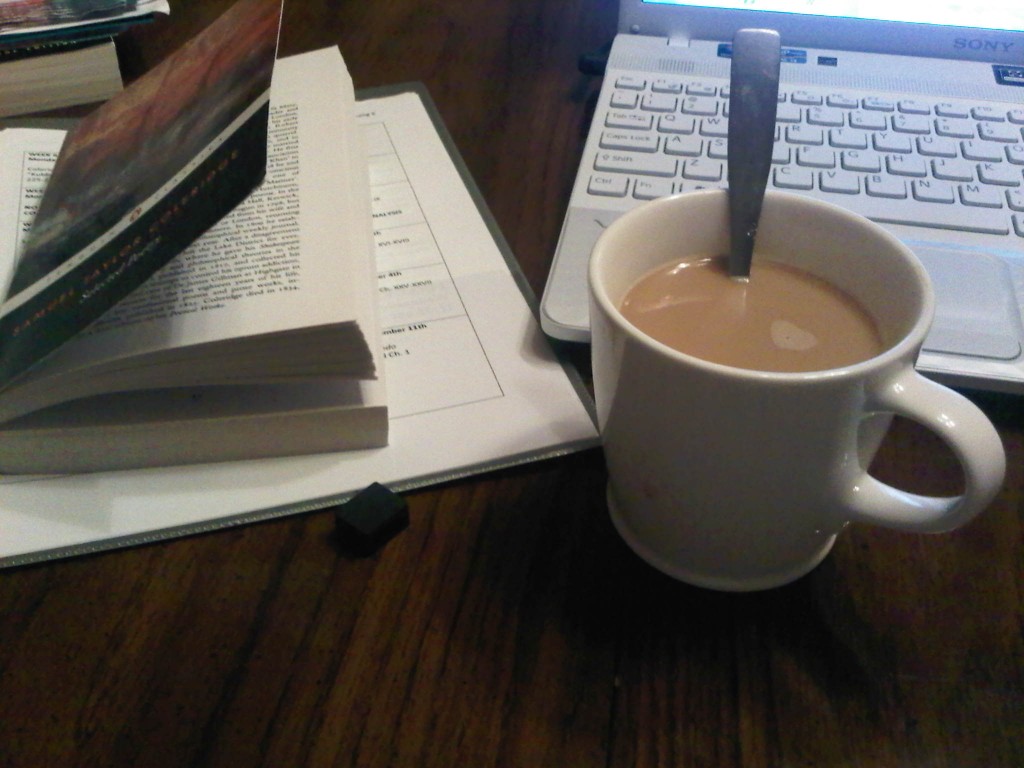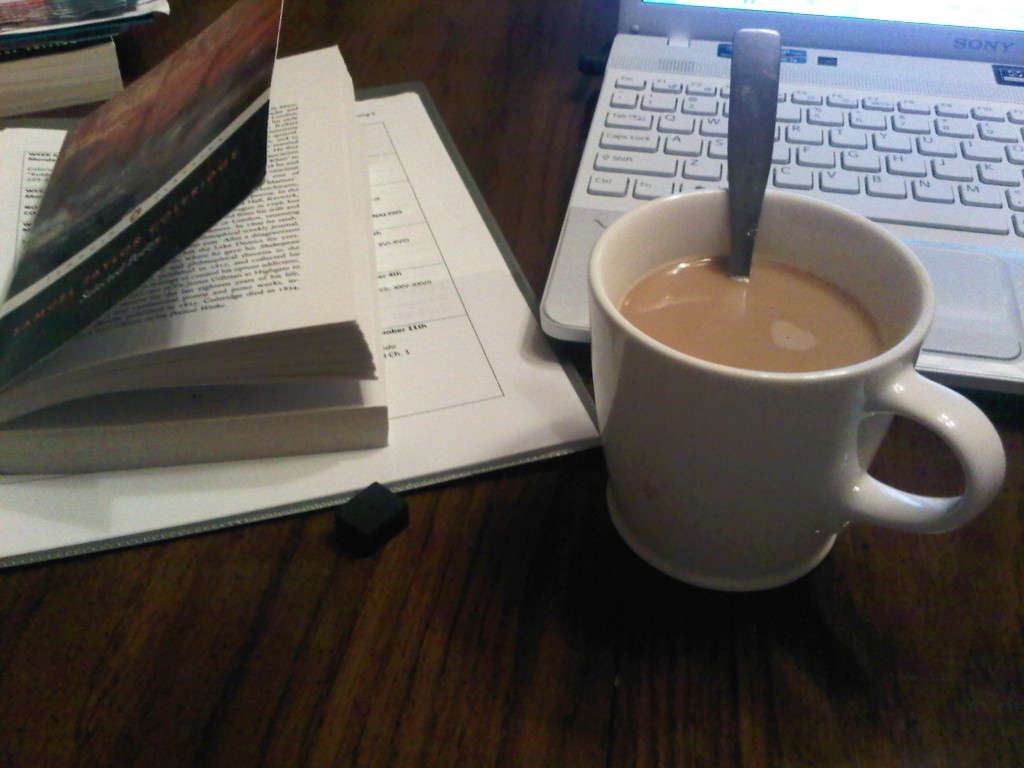 I pulled a very late night to finish a job last night (way too old for that) and I was very thankful that the Hub and Kidzilla got up this morning, took care of business, and let me sleep a bit. They had breakfast together and got to swim lessons on their own with no trouble. The Rottens helped by guarding me while I slept. All three of them.
I am thankful for Christina and Katie and Elena for helping me get more engaged and figure out the social media world which I hope will eventually help my blog. There are so many people I'm thankful for, really, that I know I'd miss someone. But these ladies have been of particular help to me this week.
I did some cleaning and cooking and figured out a pretty decent dinner considering that we are at Old Mother Hubbard stage in the kitchen. I'm always glad when I can make a decent meal from what appears to be nothing. And I'm definitely thankful for sobering realization that even our "nothing" in the kitchen is a lot more than some people have in theirs.
Three-day weekend so Zilla and the Hub are home on Monday. Yay. The three day weekends we have in January and February definitely help break up the winter monotony. Spring can't be too far away.
Ten.
~~~~~~~~~~~~~~~~~~~~~~~~~~~~~~~~~~~~~~~~~~~~~~~~~~
Your turn: What are you thankful for this week? What's your favorite home remedy?  Are you ready for spring or do you enjoy winter? 
You know the drill – share 'em or link 'em. Have a wonderful weekend!
<a href=" https://summat2thinkon.wordpress.com/ten-things-of-thankful/ " target="_blank"><img src=" https://summat2thinkon.files.wordpress.com/2015/06/10thankful-banner.jpg?w=700?w=700″ alt="Ten Things of Thankful" style="border:none;" /></a>
Your hosts
Join the Ten Things of Thankful Facebook Group