What Scares You?
Categories
Life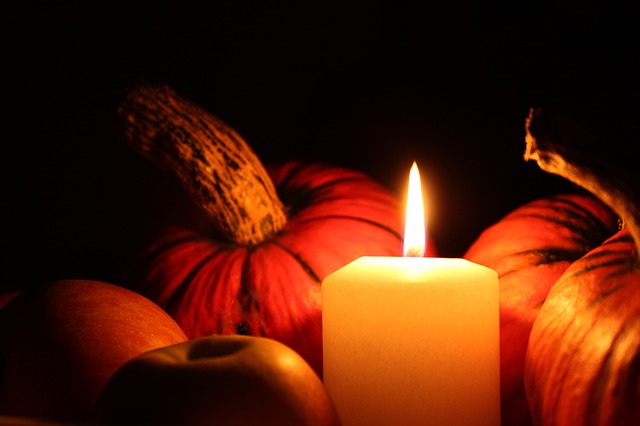 This week the Finish the Sentence Friday crew is talking about Halloween.
I have a love/hate relationship with Halloween. I certainly have fond memories of making costumes and enjoying trick-or-treat nights with my cousins. I even have a few favorite movies to watch at this time of year. And there's nothing I love more than visit to the local pumpkin patch. What I don't love – as is true for me with any holiday – is the over-commercialized, overdone hype that has taken the place of the original and true meaning of the day.
I know. Just hang a big "Bah Humbug" sign on me.
Halloween, or All Hallows Eve, has a long and rich history that has very little to do with candy, horror movies, and scary lawn displays. (The article in that link back there is very interesting – definitely give it a look.) Regardless of your feelings about Halloween, there is one topic that rears its creepy head at this time of year – fear. In homage to that subject, I'm sharing a piece I wrote that ran on Open Thought Vortex Magazine earlier this week about the fears we carry through life.
Source: The Fears We Carry – Open Thought Vortex
Please hop over and give it a read. And while you're there, check out some of the other terrific pieces our writers have shared throughout the month of October as we explore our theme of Fear. 
~~~~~~~~~~~~~~~~~~~~~~~~~~~~~~~~~~~~~~~~~~~~~~~~~~
Joining the group over at Finish the Sentence Friday, hosted by Kristi Campbell of Finding Ninee and Vic of Taking it a Step at at Time.
 This week's sentence is "When it comes to Halloween…"
FINISH THE SENTENCE FRIDAY is a link-up that enables writers and bloggers to share their ideas based on a particular sentence. To stay ahead of future sentences and participate, join our FACEBOOK GROUP!