"Ma'am, can you please answer the question."
After what had been several awkwardly silent moments, Ellen continued to stare straight ahead, unseeing – and quite obviously not hearing – anything around her.
She was somewhere else entirely, oblivious to her surroundings and to the urgency of the inquiry. But Ellen knew that matters of such import have the potential to be life-altering and thus should never be considered lightly, without regard to the ultimate effect on herself and, in fact, on everyone with whom should would interact from this moment forward.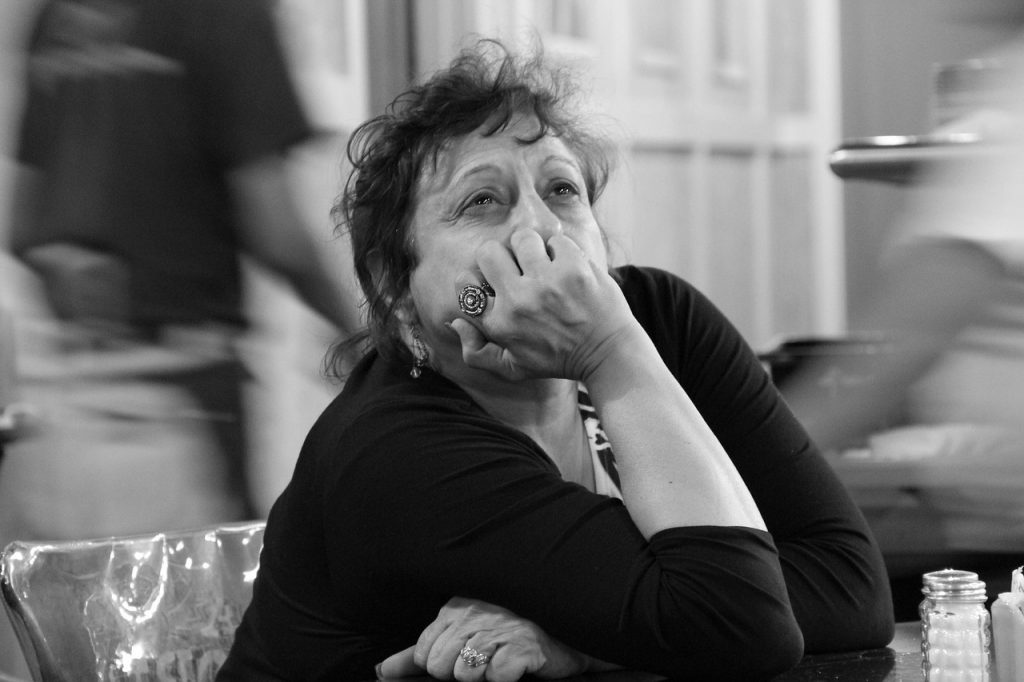 "Ma'am," said the voice again, "I really need to get to my other customers as well, so would you please just tell me if you need a cup of coffee?"
"Oh yes," said Ellen, "I absolutely do."
~~~~~~~~~~~~~~~~~~~~~~~~~~~~~~~~~~~~~~~~~~~~~~~~~~
Each week, the lovely and talented Ivy Walker hosts a link-up challenging writers to spin a tale in six sentences – no more, no less. 
This week's cue is QUESTION.
Click on the link right here to link your own post and read more Six Sentence Stories from some wonderful storytellers.