Fall has always been a time of transition and fresh starts for me.
This year is no different. The change of seasons itself is a beautiful time of change – for me, the move from hot and humid to cool and comfortable is glorious. And I love the color changes, too. Although the fresh, bright greens of summer are beautiful in their own right, there is something special about the first pops of autumn color. And I'm looking forward to seeing more in the coming weeks.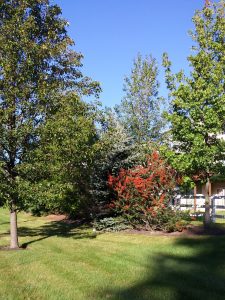 And even though I am no longer teaching, the start of a new school year always feel like a New Year's of sorts – a time to get back into a routine, start something new, get a fresh perspective. Clean book covers, new school shoes, empty notebooks and freshly-sharpened pencils get me every time, even if they aren't mine.