Some of my dear bloggy friends, Ivy at Uncharted and Christina and Tony at The Plagued Parent tapped me for the Ten Lines about Love poetry challenge (or whatever the actual name is).
I put it on my to-do list and promptly forgot about it. Then I wrote the poem and promptly forgot about it.  So finally, here is my offering. I generally prefer my poetry writing to be less proscribed, but I also find it difficult to resist a challenge.
Simple Love
I love that we
Have a simple love.
Love is homely things
Like clean sheets love
And chicken soup love.
It's rainy day love
And quiet walks love
And bedtime secrets love.
I love the way
You simply love me.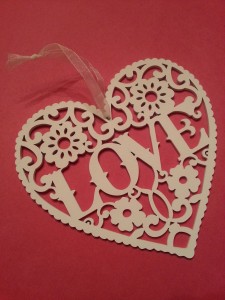 And now I think I'm suppose to choose some others to write…and I have absolutely no idea because I think they've already done it. There are too many and I'll feel bad if I forget someone, so if you want to write a ten-line poem about love, each line with only four words, and each line containing the word love, dive in! How about EVERYBODY do it and we can spread some love around?
Whoops! I forgot I'm supposed to include a quote about love. Everyone who knows me knows I'm a quote collector, so I merely had to go grab a favorite (or three…because I don't do favorites).
To start us off, let's go with Thoreau because you knew I would, right?
There is no remedy for love but to love more.

~ Henry David Thoreau
Next is a quote we have framed in our living room superimposed over a photo of a stack of books. I've tried to find the author, but the only answer I get is "anonymous." So be it.
Every love story is beautiful, but ours is my favorite.

~ Anonymous
And finally, a few words from William Shakespeare. Because Shakespeare and I love him.
"Love looks not with the eyes, but with the mind,
And therefore is winged Cupid painted blind."
~William Shakespeare, A Midsummer Night's Dream