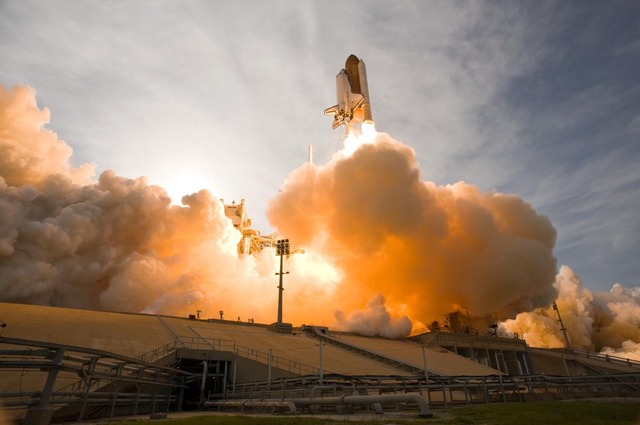 Jack stabbed angrily at the controls, slammed the flight manual shut, then threw it at the panel. Was Andie seriously sitting there on the platform reading when he was about to make the most important test flight of his life, the one that would determine all of their fates?
"Hey, man, take it easy on the machinery, wouldja?" Charlie said from the seat next to him.
Jack grumbled an apology at his co-pilot and returned to his pre-flight checks, but he continued to stew about Andie's apparent lack of interest in him, in their future, and in the survival of everyone in the camp.
"Engines are fired, Jack, and we're go for liftoff."
It was only as the rockets propelled him away from her that she lifted her eyes from the page, but he would never see the tears that streamed down her face.
~~~~~~~~~~~~~~~~~~~~~~~~~~~~~~~~~~~~~~~~~~~~~~~~~~
Join us at Ivy Walker's blog for Six Sentences Stories. Each week writers are challenged to spin a tale in six sentences – no more, no less. This week's cue is…LIFT.
Click on the link right here to read some great stories and poems and share your own!