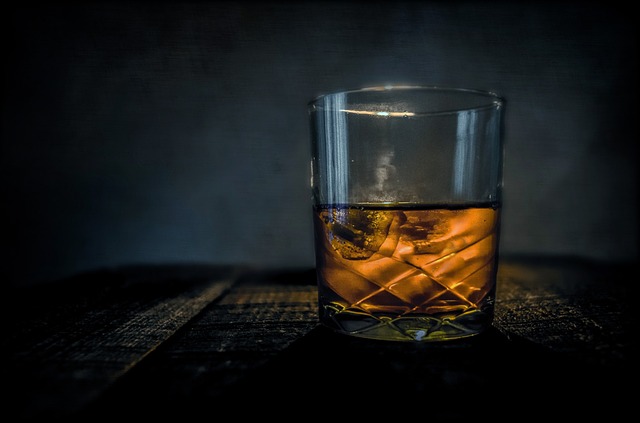 Hank spun the glass clumsily on the wet bar top, watching the amber liquid slosh at the sides and grab at what little light came from the room. At the other end of the bar, Tom raised an eyebrow and studied Hank carefully while wiping down hot, clean glassware with a towel.
"Hey, mister, you gonna drink that booze or just keep sulking into it and messing up my bar?" Tom asked as he finished drying a glass and walked over to mop up the growing puddle in front of Hank.
It had been a long, lonely year since Hank last enjoyed a dose of this spirit – or any other – and he sure as hell didn't feel like explaining himself, so he mumbled in Tom's direction, "I'm meeting my wife later, so I'll just nurse this and wait 'til she gets here if you don't mind."
Just after twelve, Hank asked Tom to pour a second glass – said he knew his wife had come in because he heard Patsy Cline's "Walking After Midnight" coming from the jukebox. Sure enough, Tom heard the song and suddenly stopped what he was doing, unable to find the voice to tell Hank that their jukebox hadn't worked in over a year.
~~~~~~~~~~~~~~~~~~~~~~~~~~~~~~~~~~~~~~~~~~~~~~~~~~
Join us at Ivy Walker's blog for Six Sentence Stories. Each week writers are challenged to spin a tale in six sentences – no more, no less. This week's cue is…SPIRIT.
Click on the link right here to read some great stories and poems and share your own!