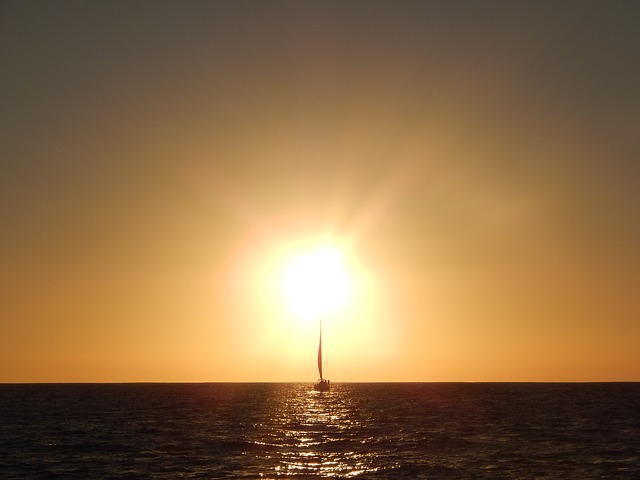 "You're afraid of the water," they said when Morgan bought the little sailboat, "why would you buy a boat?" They laughed when she said, "Just in case."
It was true that Morgan feared the water, and so it was no surprise to anyone – Morgan included – that year after year the little boat stayed tied to its moorings in the marina, more of a floating apartment than anything else.  Despite her fears the sea called to her, but Morgan liked the certainty of dry land and floating safely here in the marina was as close as she would ever get to sailing off into the sunset.
One particularly stormy season when the wind threw Morgan and her little boat sharply against the piers one too many times, she realized the marina felt just as dangerous as the open water. It was time; Morgan cast off her lines and pointed the little boat toward the horizon and the open sea.
~~~~~~~~~~~~~~~~~~~~~~~~~~~~~~~~~~~~~~~~~~~~~~~~~~
Join us at Ivy Walker's blog for Six Sentences Stories. Each week writers are challenged to spin a tale in six sentences – no more, no less. This week's cue is…CAST.
Click on the link right here to read some great stories and poems and share your own!