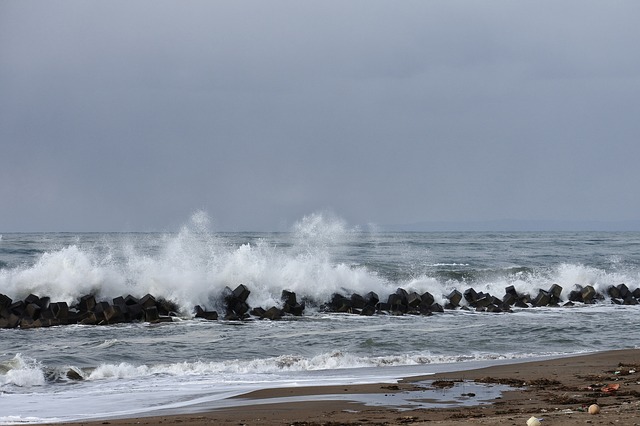 Sometimes when I stand on the rocks,
the water is gentle.
The sun throws splashes of daylight stars
to tickle my feet.
Other days, the water is playful.
The breeze laughs, blows bubbles around my ankles
and knees, pretending these small waves can topple me.
On darker days,
the water churns by swiftly,
and it is difficult to balance.
But I do.
When storms come,
the water grows too dark for me to see below.
Confused and bewildered, I stumble,
the pull of the undertow stronger than my will.
Caught in the riptide, I can no longer stand.
Swim.
~~~~~~~~~~~~~~~~~~~~~~~~~~~~~~~~~~~~~~~~~~~~~~~~~~
I'm back at the Ranch!
This post submitted to the September 14 Flash Fiction Challenge at Carrot Ranch Communications.
In 99 words (no more, no less) write a story about a riptide. How can it be used to move a story? It could be a stretch of turbulent water or a pull of another kind. Go where the prompt leads even if you find it unexpected.