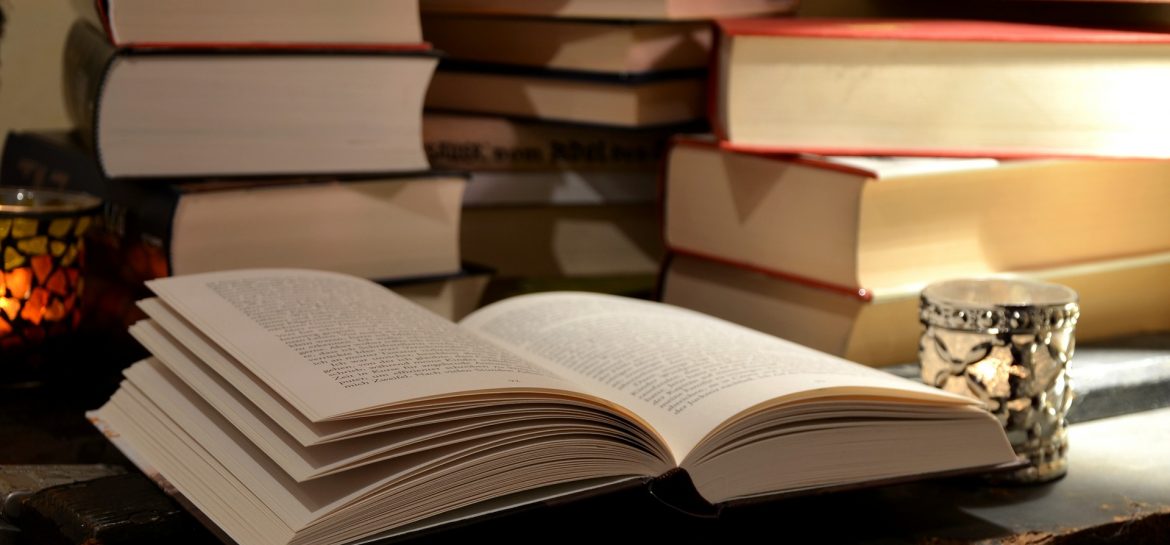 This soup was not my idea.
I would never have thought of making lentil soup. Tammy from Grown Up, Now What suggested it when commenting on one of my other soup posts and it sounded like a great idea. We hadn't made a tomato-based soup in a while and I was looking for something different. This fit the bill.
I didn't make exactly the soup from the link Tammy sent. While that did sound good, I felt like I wanted more stuff in the soup. I ended up taking that recipe and another that intrigued me and combining them for what turned out to be a great result. If you are interested, you can check out either of the soups I used for inspiration. The one Tammy sent me is here and the one I dug up just looking around is here.
Tammy's soup looked simple and straightforward – not a lot of fuss, which I love for soup. It called for celery, which I ditched (of course), and cloves, which I thought was interesting but then completely forgot about in the end. I would very likely use those when I do this one again. But it would probably be in place of the flavors below – you'll see why. The recipe said it would serve 8 people and required 15 minutes of active attention, total of an hour. Good deal.
The All Recipes soup had more ingredients, but still simple and not a lot of fuss. More vegetable prep, but still nothing prohibitive. I liked some of the ingredients – in addition to tomatoes, lentils, and red wine like the Tammy soup, this also had carrots and parsnips, soy sauce and Worcestershire, and green onions. It also called for a leek and a potato, both of which got scrapped because I didn't have a leek on hand and while I did have a potato, I just didn't want it in there. It felt wrong to me. The original recipe was for 2-3 servings, but I used that little recipe adjuster tool to bump it up to 6. This one didn't give actual times, but it looked like about an hour's effort as well.
So here's what I did based on a melding of these two recipes… I was making it for dinner for four adults and one Kidzilla and wanted leftovers for the week. It fed that guest list for dinner, the three of us a second night, a to-go jar for the Fab Hub's parents, and two lunch servings. I still have some in the fridge. Awesome.
Hearty Tomato Lentil Soup
2-3 Tbs. butter (use oil if you prefer)
2 small to medium onions, chopped
4 carrots, chopped (these were really skinny,  just for reference)
2 parsnips, chopped
16 oz. bag of dried lentils (I used brown – green take longer to cook)*
8 cups of vegetable or chicken broth
4 cloves of garlic, minced
2 35-oz. cans of tomatoes (pureed, crushed, diced – really your call)**
3 bay leaves
3-ish dashes of soy sauce
3-ish dashes of Worcestershire sauce
1 1/2 cups of red wine (whatever you have on hand – we used a shiraz)
salt and pepper to taste
chopped fresh parsley or coriander***
1. Melt the butter in a large, heavy stock or sauce pot over low to medium heat. Add the chopped vegetables and cook 5-10 minutes until onions are translucent and vegetables are softened.
2. Add the broth, tomatoes, lentils, bay leaves, soy sauce, Worcestershire sauce, wine, and garlic. Bring to a boil, then reduce heat and simmer until lentils are tender, 25-40 minutes. One recipe said cover and one recipe said leave uncovered – honestly, would it matter? I left mine uncovered because I like to see what's going on and give it a stir every now and then.
3. About 20 minutes into your simmer time, taste and then add the coriander and/or parsley and salt and pepper to taste. Continue to simmer until lentils are tender and you're ready to serve.
Top it off with some grated parmesan cheese or plain Greek yogurt and green onions, or some sour cream and parsley – whatever you like. Or go for it plain!
A couple of notes…
*both soup recipes called for lentils measured in cups; I think this was probably 1 1/2 to 2 cups of dried lentils, but I just used the whole thing because it looked right for the amount of soup.
**Tammy's soup called for 2 35-oz. cans of plum tomatoes, pureed in their juice. The All Recipes one wanted 3 14.5-oz cans of diced tomatoes. The Tammy version sounded more appealing, so I went with that. I wanted a distinct tomato flavor profile and the diced tomatoes just didn't do it for me. The thickness of the crushed and pureed tomatoes was what I was looking for.
***I had neither on hand so I used dried. I used a couple of teaspoons of both. It worked.
From first chop of vegetable to sitting at the table, this took 90 minutes, including distraction factors of conversation with guests, Kidzilla running through the kitchen demanding my attention for twenty different things, and cutting my finger. Without those, I'm guessing this works in an hour. Use pre-cut veggies and you're in even better shape.
This soup was a hit. Kidzilla loved it and the Fab Hub ate lentils without batting an eye. It was warm and hearty and worked well as the main course served with garlic bread and a salad. We served a kale salad with citrus, avocado, and feta in a quick orange vinaigrette. The verdict on the salad was that it tasted "clean." It's exactly the right word and it was a perfect balance to the rustic heartiness of the soup. It's so hearty, in fact, that it kind of pretends to be a chili, but without being heavy at all.
That said, I'm about to have some for lunch while I watch six to nine inches of snow continue to accumulate outside. Forgive the less-than-perfect plating…I'm in a hurry to eat this!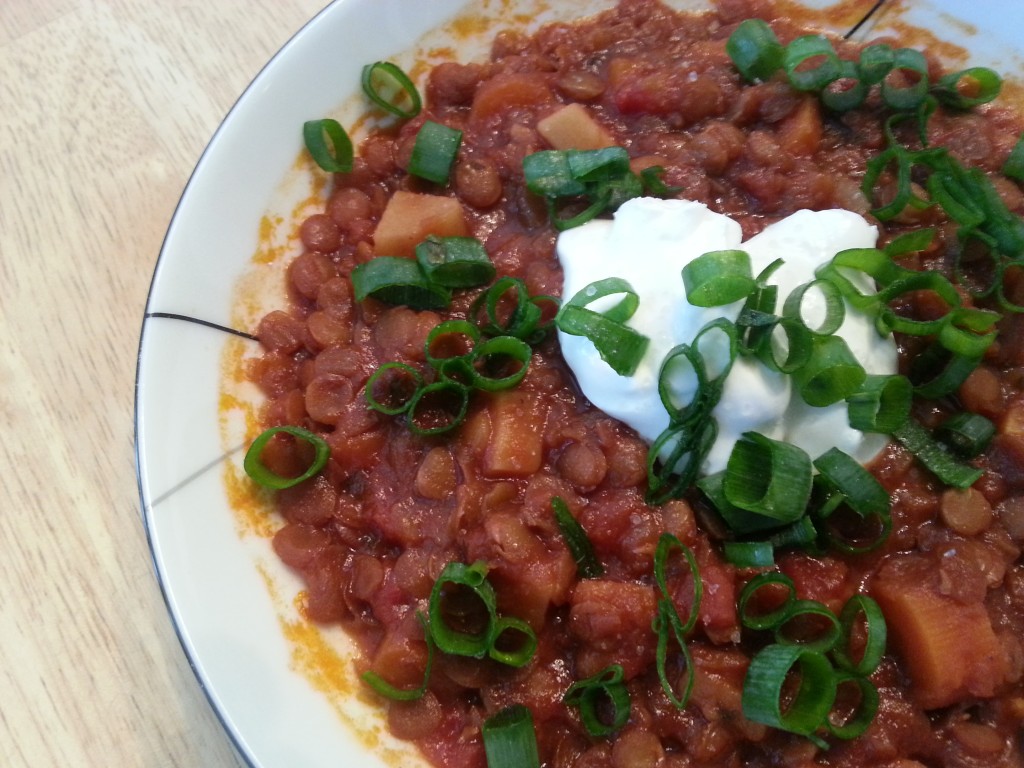 Enjoy! And thanks again to Tammy for her suggestion!
P.S. If you try one of the soups I've posted, please comment or send me an e-mail. Let me know how it turned out and if you enjoyed it. And if you didn't? I'd still like to know!