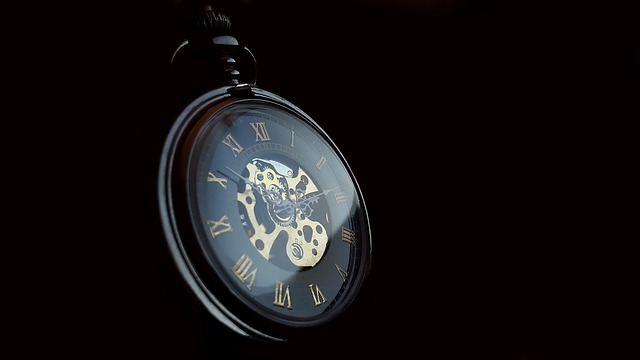 There is nothing quite as dissatisfying as starting the week off about three four five hours behind schedule.
I've been working on this post for about a week. I had such good intention – get it written, review it, schedule it to post ahead of time. Get ahead on my plans. Get ahead on life.
None of that happened.
In fact, there are quite a few things have not happened in my life recently. With just two weeks left in the year, I find myself doing what most of us do around this time – reflecting on the events of the last year. (Good grief…not another reflective end of year post! Yeah, I'm going there.) But I'm not going to gush about all the wonderful things that have happened for me this year. I'm going to tell you about the things that have not been so wonderful. With just two weeks left in the year, But this is no pity party; I'm just taking inventory.
On the subject of blog posts, for example, I had such grand plans. I wanted to get back to posting more frequently, and on a consistent schedule. I did that…sometimes. And then my blog would sit idle for long stretches. So, yeah, that didn't go as well as I'd hoped. There are probably a dozen reasons why, all of which are worth addressing. I posted a lot more fiction, which was a great thing for me. But I posted very little of anything else, and I miss doing those posts. That wasn't so great. I thought I'd get my new website up and running and really clean up my social media accounts. Still working on all of that. So now I'm looking at how and what I want to post as I move forward.
I intended to get my house super-clean, purge all things unnecessary, sell it ALL at a garage sale, and have my house in perfect order by the start of summer. OK, I settled for the end of the summer. Then the end of summer. OK, the end of the year. Truth? I'm still working on The Great Purge. The house is super-clean and organized sometimes. Other days it's kind of a mess and only the most important areas get a full-effort cleaning. (We're not going to talk about the tops of the kitchen cabinets right now.) I've purged a lot of junk, but I still have so much left to tackle. We did have a garage sale (and I really hate the damn things). We sold a bunch of stuff and donated a bunch of stuff. Yet somehow my garage is still full of more stuff. I think this is a pretty good indicator that my simplifying project is still very much in process.
I planned to publish the first book in my children's series by the end of the summer, and a second before the holidays. Book one is still in layout and book two is still in draft. Let's say the the learning curve on this is much greater than I anticipated. I was convinced I'd have a full working draft of my sci-fi novel by the end of the year. That is very much stuck in the "still writing" stage. I'm pretty happy with what I have so far, but can't seem to get very far on certain parts of it. I may have figured out why. We'll see.  My non-fiction project? Shelved for the time being. Across the board, it's safe to say that my current works-in-progress are still very much exactly that. In progress.
Which brings me to the Camp NaNoWriMo and NaNoWriMo months. I believe I did the April camp. I did the July camp. I started and just as promptly abandoned the November project. In no NaNo month did I emerge a "winner." I did learn this, though: While I like the potential camaraderie of the NaNo processes, the method just doesn't fit my personality. Perhaps it's time to just let go of feeling that I need to jump in on that party or thinking it will solve my writing stuck-ed-ness.
I had some grand health and fitness goals for the year. I have made great strides toward reaching those goals. But. I only dropped about half as much weight as I had hoped I would. This, of course, is a direct result of not sticking to my exercise routine as well as I could have. I was going to start getting up at 5:00 AM to make sure nothing got in the way of my workouts. Do you know what 5:00 AM looks like? Neither do I! Clearly, that goal was misguided. But still, I'm healthier and in better shape (and smaller jeans) than I was a year ago, so there is that. Still…5:00 AM? Pfft. Whatever.
I wanted to read more this year. I spent a large portion of the last 20 years reading what I had to for school or work and not nearly enough time reading for pleasure or personal growth. So I signed on for the Goodreads challenge and said I would read 100 books. I grabbed the Book Riot Read Harder list and went after that. And there was some other smaller challenge that I can't quite remember. I think I got about halfway to the goal in each case. Sure, I read more than in the past, but I did not complete any of the challenges.
And the list goes on…
It would be easy to get mired down in all the things I have not accomplished over the last year. But what would be the point? My time and energy is better spent deciding where to go next. I've acknowledged that I did not entirely meet the specific goals I set for myself. But I did make progress on all of them. I have done a lot this year, and I am better for all of it. My plan is not to cry in my eggnog over all the things I should've/could've/haven't done. Instead, I plan to use this list as a springboard for the next leg of my journey. Looking back over the year and taking stock of what I have and have not accomplished is a good start. Looking at the reasons why things turned out as they did is even better. Were my goals too lofty? Were my efforts too low? Maybe. Maybe not. There's nothing wrong with setting goals that seem just out of reach. Hey, you never know…
No matter what the answer, I have the information and the power to decide where to go from here. So I'll be doing that for the next little while. Come back again and see what's next…