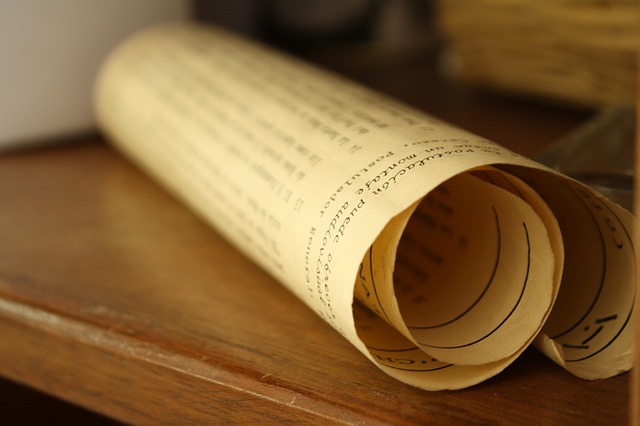 It is the time of year for wishing.
We wish for presents and surprises from Santa. We wish it would snow. We wish it wouldn't snow. We wish spring would come already because good grief it's cold outside. We wish we had lost that extra weight this year, or at the very least exercised more often.
We wish that we had…
…read more books.
…tackled that project.
…been kinder to that person.
…remembered to buy tarragon at the supermarket.
The lists are endless.
I have a wish list, too. There are many things I wish for right now. Some are quite large; others are seemingly insignificant. Many are probably things you wish for, too. Some I can't share here. (You know, because if you want your wishes to come true, you can't say them out loud. Or something.) As I've spent the last few days thinking about what to say about wishes, I've realized something a bit sobering. I've realized that none of my wishes – from the greatest to the least – are likely to come true. At least not without some effort on my part.
I'm not saying I don't believe in wishing. I do. But the realist in me knows that wishes only come true when we take action. Whether we wish for smaller jeans or world peace, we only achieve what we desire by taking a first step toward making those wishes reality. It's simple. Want to lose weight? Adjust your diet and exercise habits. Want to read more books? Get thee to a library. Want the world to be a kinder place? Be nice to the guy who will cut you off in the parking lot tomorrow and give him a smile, not the middle finger. Or maybe just give up the great parking spot willingly and park a little farther away. Now you can add a good deed and a short walk to your day. (Smaller jeans, here we come!)
Wishing is a beautiful thing. But wishes are nothing if not coupled with sincere confidence and trust in the power of possibility. Children know this – it's why they have no trouble wishing for what they want, and they believe with all of their beautifully unspoiled little hearts that those wishes can come true. We lose that confidence and trust as we grow older, but we don't have to. So often our belief in wishes and magic becomes disappointment and cynicism, rather than a shift to understanding that all magic needs a little help. OK, so there are things in life that we can't change by effort and action. You can't actually make it stop snowing or change the temperature outside. But rather than wishing away what we don't like, maybe what we need is a fresh perspective, to find something to appreciate about our current situation. I don't like snow very much, but I do like the way it muffles sound and rounds out the rough edges of the landscape. It reminds me to slow down and to be quiet for just a moment. That's effort and action, isn't it? I may not stop the snow, but I may stop my irritation. I still win.
I have a lot of wishes that did not come true for me this year. Instead of allowing myself to sink into frustration and disappointment, I want to use those unfulfilled wishes as a springboard for the next leg of my life's journey. I'm saving that discussion for a separate post, though. I hope you'll come back and share your thoughts.
In the meantime, as we continue through this season of holiday celebrations and end-of-year reflections, I wish all of you good health, happiness with the action you take in life, and peace within yourself. I'm off to write myself a note to remember that I need to buy tarragon. Oh, and it just started to snow…
Happy, blessed, magical everything!
~Lisa.
~~~~~~~~~~~~~~~~~~~~~~~~~~~~~~~~~~~~~~~~~~~~~~~~~~
Joining the group over at Finish the Sentence Friday, hosted by Kristi Campbell of Finding Ninee.
 This week's sentence is "I wish…"
FINISH THE SENTENCE FRIDAY is a link-up that lets bloggers to share their ideas based on a particular sentence. To get notice of future sentences and participate, join our FACEBOOK GROUP!