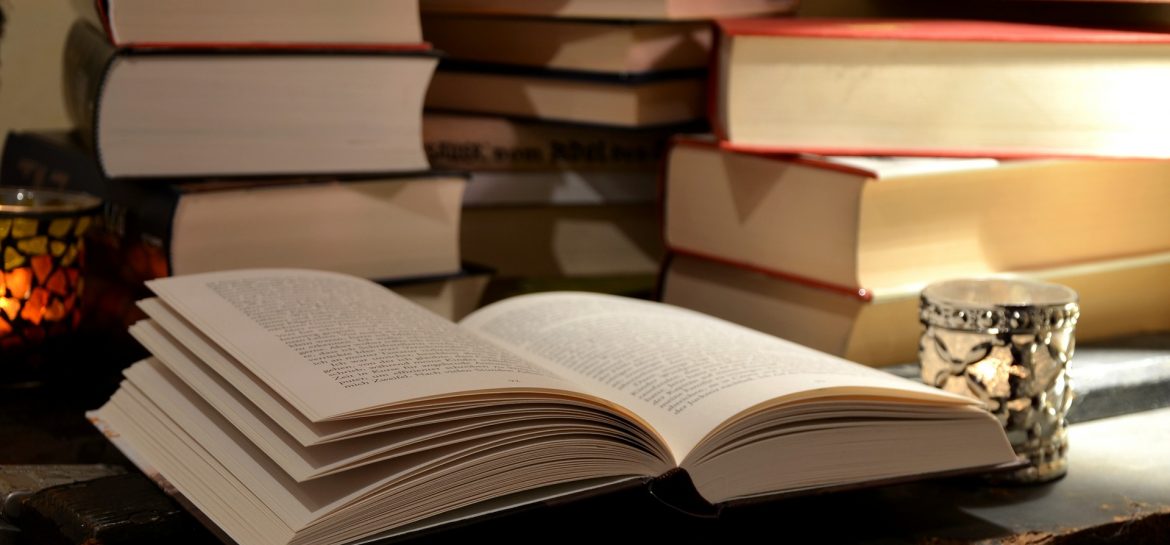 I am well aware that it is not Friday. I would like it to be, though. Does that count?
But I have this little collection of new favorites in my head and I am simply too impatient to wait until Friday to share them. So here they are. Completely random, completely unrelated to one another save for the fact that they are five things that are making me happy right now.
Here we go…
1. Favorite new home remedy: Homemade Cough Remedy. Or call it Happy Throat Juice. Or call it Thank God it Makes People Stop Coughing Syrup. I call it Magic. I have tried virtually every cough product on the planet in my lifetime and I can tell you with certainty that none of them really does a thing. (OK, the prescription stuff with codeine might work, but really I think it's just that it makes you so drug-induced stupid that you don't remember you need to cough.) Anyway, all three of us have been coughing like crazy and I wanted something that wasn't scary red or nasty purple to help.
Enter Pinterest. I found just what I wanted on a lovely little blog called Barefeet in the Kitchen. (That blog post credits this one at Good Food Matters for the cough remedy recipe. Bonus – two fun new blogs to check out!) Four simple ingredients – honey, apple cider vinegar, cayenne pepper, and ginger – mixed with a little water and the coughing stopped. I'm not kidding. All three of us slept quietly for the first night in about a week once we had that stuff. I'm totally sold. Zilla tolerates it well with a dramatic comment of "Aack – spicy!" but takes it with a chaser of water because she knows it helps. Fab Hub, always the practical naysayer, will deny that it works despite the fact that when he does concede to take it, he stops coughing for hours. I think he's secretly impressed.
2. Favorite book I'm reading: The Deluxe Food Lover's Companion by Sharon Tyler Herbst and Ron Herbst. If you've been around here a while, you know that I will sit and read cookbooks like novels. This isn't a cookbook; it's more like the greatest culinary reference book ever. Do I sit and just read through it? Yes, I do. But I've also grabbed it more times than I can count since I purchased it right after Christmas to answer questions, confirm information that I thought I knew, and more. This book is lovely, fun, fascinating, and well worth the price. Inside its nearly 800 pages you will find an alphabetical list of terms from abalone to zwieback. It has glossaries for various specific items like apples, berries, cocktails, olives, and tea. Expanded glossaries cover weightier topics such as beef, cheese, legumes, spices, and wine. There are quotes about cooking and food. There are lovely illustrations, helpful hints, and interesting facts. Sidebars cover topics like salting and cookie basics. Zilla is fascinated by the gilded page edges. All in all, it is a terrific book that has already more than earned its place in our kitchen.
3. Favorite big thing we're working on right now: A huge whole-house purge and re-organization. We are in active project mode. Hooray! We've been working for a good week on cleaning out closets, re-organizing drawers and cabinets, packing up things to donate or sell, and shifting furniture around to make better use of the space and rooms in our home for the way we are living now.  We are all pretty excited about the process except maybe the Rotten Cats. They are unhappy about the disruption to their predictable little routines. Cat One was so disturbed, he decided it was a good idea to poop in my bathtub. I explained to him – gently, of course – that it was a very bad idea. Cat One and I had words. Fighting words. Fab Hub jumped to Cat One's defense with the theory that perhaps he was sick. I protested. The only thing sick about that Rotten Cat is his bad attitude. This is, after all, the Rotten Cat who will demand clean water if the water in his dish is more than an hour old. Fab Hub pointed out that Cat One may have made a snack of a plastic shopping bag at least once in the last several days and very likely was not feeling well. I said I didn't care. Fab Hub said "If you want to be mad at Cat One for being sick, go ahead. But you still love them." That didn't make me feel like a mean cat owner at all.
4. Favorite funny thing Fab Hub said that I actually admitted was mildly entertaining: We were discussing some food item – I think it may have been these Hamantaschen – and the term egg wash came up in the course of conversation. Fab Hub asked exactly what an egg wash was. I was about to explain when he proceeded to answer the question for himself.
FH: "Egg wash. Is that like a dog wash?"
Me: "No. No, an egg wash is nothing at all like a dog wash."
By this point, he was laughing out loud as he explained that he envisioned an egg sitting in a car having a great time as it goes through a car wash.
Me: "What, like a hard-boiled egg driving a car? Still not like a dog wash." (Mostly because I'm pretty sure dogs don't drive themselves through a dog wash…)
He continued to describe the scene, laughing, while puttering around in the kitchen.
Me: "It's really not that funny."
FH: "Oh, but it is. It's cracking me up."
That made me laugh. Every now and then he delivers a good joke. But I rarely admit to thinking so.
5. Favorite recipes we tried this week: Pink Cauliflower Soup for Valentine's Day from a blog called Healthy. Happy. Life. and Butternut-Blue Cheese Macaroni and Cheese from Food Network Magazine. This one is a two-for-one favorite because I don't think I could choose only one of these.
I've found some great recipes over at Healthy. Happy. Life. lately and this pink soup really caught my eye. We were planning a little family Valentine's Day dinner on Friday evening and I knew Zilla would love the pink soup. It calls for purple cauliflower, but our local Disneyland supermarket didn't have any. Luckily, the recipe offers an alternate method of obtaining the pink. It worked perfectly and tasted terrific. Super Sister loved it. A lot. Everyone else at the table enjoyed it as well. It's pink. It's soup. And it's tasty. What's not to love? It really made the meal festive.
Our second course at the Valentine's Day party was the Butternut-Blue Cheese macaroni and cheese. The newest Food Network magazine issue is the cheese issue. The bonus mini-mag boasts 50 ways to do mac and cheese. Fifty.That was a definite must-read because cheese goes on pretty much everything as far as I'm concerned. And the way Fab Hub and Zilla love their mac and cheese? Exactly. Plus, now that it's Lent, I needed a meatless option for dinner (although I would hardly call this meal sacrificial).
Anyway, the recipe is pretty simple – classic homemade mac and cheese with roasted butternut squash tossed in. The variation in the cheese sauce is a little nutmeg and blue cheese instead of gruyère. Once that's assembled, toss it in the oven with some blue cheese crumbles on top until it gets melty and you're all set. It was delicious. People made happy food noises. Oh, we also topped it with some walnuts because we also liked the walnut and blue cheese mac option from the magazine. Another nice touch.
That just about wraps up my favorites for the week. Although, I do have two other little bonus items. In the process of cleaning out the home office several days ago, I found these two gems: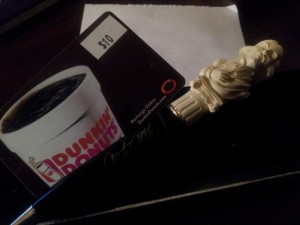 I'm not sure which one is better – the William Shakespeare bust pen or the Dunkin Donuts card that actually has an available balance to use? Tough call.
What are your favorites this week?