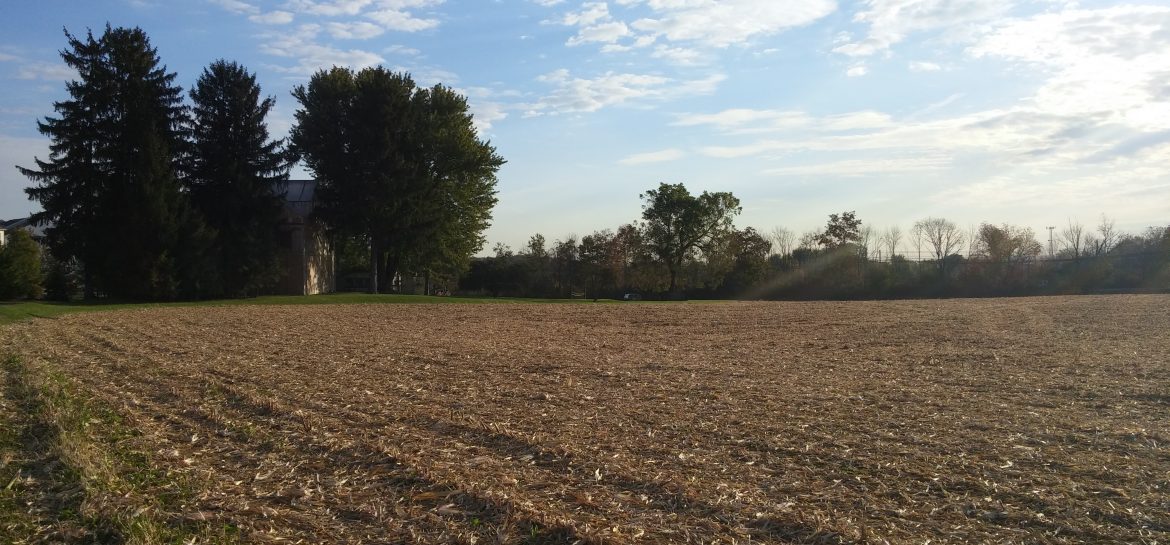 Words do not always come easily.
Precious few words found their way to this space over the last several months – a mere dozen posts since the first of June, and none of them in August. It's been a strange and wonderful period in which my mind has been filled with words and ideas, but my published page has remained empty.
As I look back over the last few months, I realize it's a period I can only describe as fallow.
A fallow field is plowed and harrowed, but left unsown. Since ancient times, farmers have utilized the practice of leaving fields fallow in order to improve the quality of the soil and allow for rejuvenation. Doing so results in more fertile soil and, it would logically (and hopefully) follow, healthier and more abundant crops.
I wonder if this process is also true for the creative imagination. Think about it. The term fallow is often used to describe a long period of time in which a writer, musician, or artist produces no new work. It is a period during which very little happens – or in which little seems to happen. But progress is not always marked by tangible or visible means. Perhaps allowing creative energies time to lie fallow may produce similar benefits – rejuvenation, fertility, and abundance. And just as the farmer makes a conscious choice to leave a field uncultivated, the choice to allow a period of creative rest should be no accident. It must be an act of will, an intentional short-term investment in order to yield long-term benefits. There may appear to be no activity, but beneath the surface there is work being done.
It has been a while since I have shared my words with anyone other than my Self. Rather than fear this period of inactivity, though, I have welcomed it. Rather than see it as a sure sign of failure, I believe it is a sure sign of great things to come. Even more than a period of rest for my mind, it has been a period of silent and unseen cultivation for my heart and spirit as well.
I look forward to sharing the fruits of this unseen labor with you.