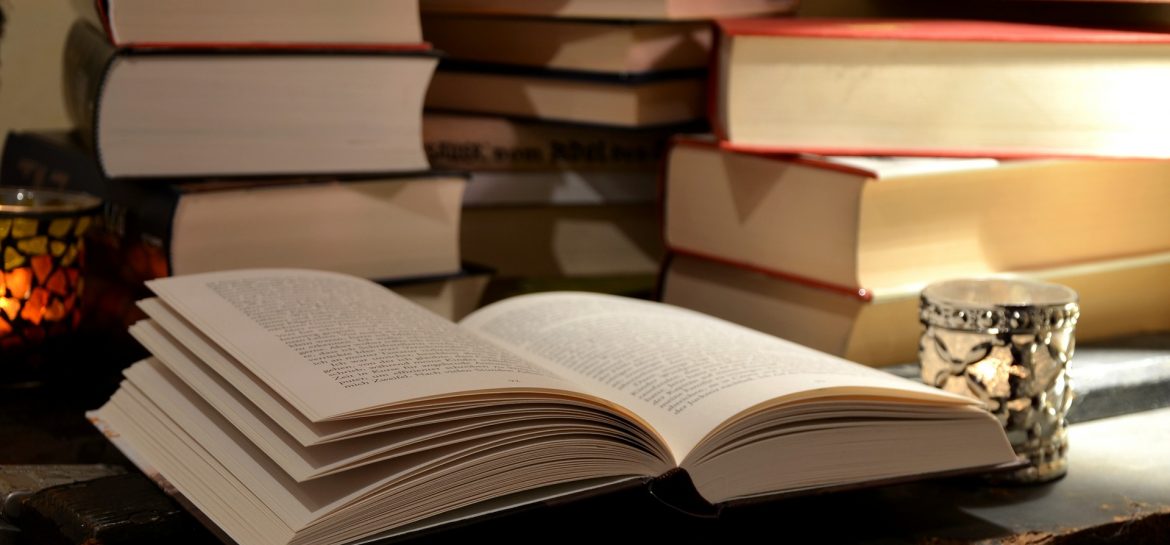 I was really prepared this week.
I had my TToT drafted and pretty much ready to go on Friday morning already. FRIDAY MORNING, people! That never happens.
I said to myself, "Self, you can post this quick later tonight. You need to grab your keys and get your butt out of here." And then…stuff started happening. We got busy doing things. Which I suppose can be my first item on the list, right? I can be thankful that my life is full and busy and happy to the point that I forget to get on the computer.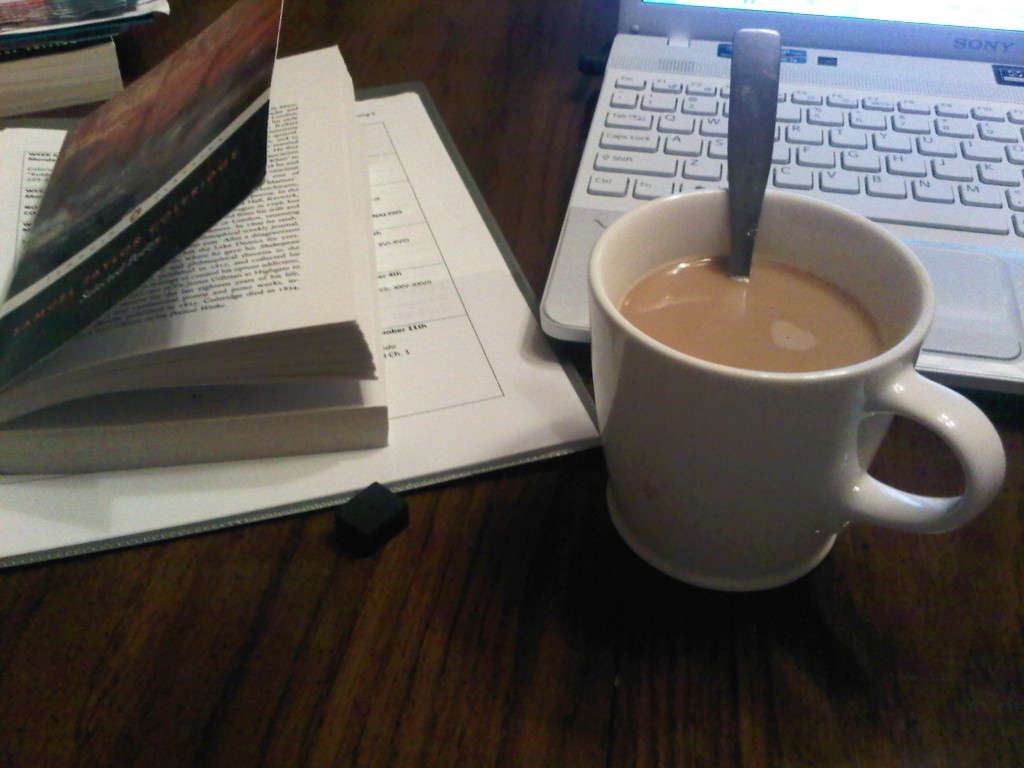 And I guess item number two can be that I am finally starting to feel better after nearly three weeks of this respiratory nonsense I've had going on. I ended up miserable and coughing and sneezing AGAIN all week this week. Good grief.
But let's get to the list that I had prepared and ready to go, shall we?
Cat One is taking his meds pretty well and acting more, well, active.  So I was pretty happy that I could get him medicated successfully and singlehandedly. Things were going well. But then he was a jackass about it. Yup. I managed to get him to cooperate for several days in a row all by my self. Then the Hub is home on the weekend and the cat puts on a show for him – all drooling and shaking the meds around and making a general mess. Thanks, cat. I ask you, how pathetic is this animal? Drama queen.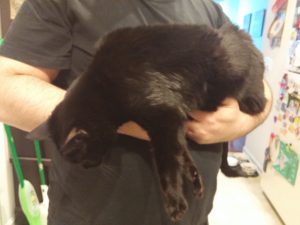 I am very thankful for my awesome chiropractor right now. All the coughing I've been doing has knocked my entire body out of place so I was in dire need of an adjustment. Just one visit helped tremendously to relieve the muscle tension in my head and neck, the sore muscles around my ribs, and more.
And on that subject, did I mention I'm glad to be feeling better? I'm not 100% just yet – that stupid lingering cough and hoarseness remains and I still have a bit of fatigue – but overall, it's definite progress. And while I've probably spent most of the last two and a half weeks asleep, I think I'm grateful for that, too. Rest is the best thing, really, when you're that miserable. At least asleep you don't know you're suffering.
I am very thankful for a good haircut. I've put off getting a trim for about six months, which I never do, and I was way overdue. A good cut and shape was just what I needed. I know Dyanne's going to say "photo or it didn't happen" so maybe I'll update my Facebook pic later this week.
Zilla had a very good week in school and another great report card this marking period. She is doing so well and that means a great deal to all of us. A year ago she was a very unhappy little girl where school was concerned so we are beyond happy right now and thankful to all the people and processes that have helped her grow and regain her love of school over the last year.
I'm thankful for the fact that I can whip up a really great dinner from a few random items in the house. You know how the fridge and cupboards look when it's been way too long since you planned a real meal or did a real grocery run? Well, after all the sickness in this house since Easter, we are at Old Mother Hubbard stage. So my little concoction was like being on Chopped in my very own kitchen. The Hub and Zilla both liked it so that's a win. Chicken sausage, sun-dried tomatoes, green beans, a little chicken broth a lot of wine…ta-da! Now if only someone would give me $10,000 to make dinner at night…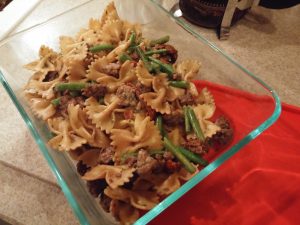 I'm happy that I was able to be helpful this week and make life a little easier for my Mom and my Sister. That feels good.
Know what else feels good? Clean bathrooms. And clean floors. I made Zilla and the Hub promise to help me with getting rid of some of the nasty germs in this house so we tackled the bathrooms and the floors this weekend. My Mom always says a good cleaning session is therapeutic – it definitely is. I also kind of enjoyed the great big tired I felt that night. I am thankful for a long, hot shower and a good long sleep after a day of cleaning.
I absolutely love that Zilla helped me with two baskets of laundry. I can't say that doing chores are her favorite thing to do, but I'm trying to teach her that if you help each other out and don't complain the whole time, it goes a lot faster. We also put Chopped on the TV while we worked to sort, pair, and fold which made it fun, too. We love watching that show together.
And the Rottens like to help with chores, too, of course…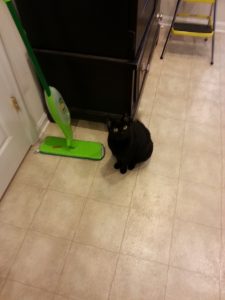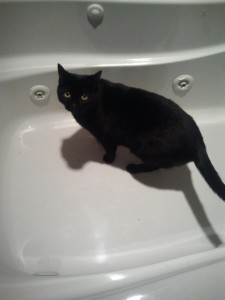 I'm going to add here that I'm thankful for a great time today with family.
It's been a good day. It's been a good weekend. It's a good life.
~~~~~~~~~~~~~~~~~~~~~~~~~~~~~~~~~~~~~~~~~~~~~~~~~~
Your turn – what are you thankful for this week? How is spring allergy season treating you? What are your tricks for getting medication into a cat? You know the drill – share 'em or link 'em! Have a great week!
<a href=" https://summat2thinkon.wordpress.com/ten-things-of-thankful/ " target="_blank"><img src=" https://summat2thinkon.files.wordpress.com/2015/06/10thankful-banner.jpg?w=700?w=700″ alt="Ten Things of Thankful" style="border:none;" /></a>
Your hosts
Join the Ten Things of Thankful Facebook Group