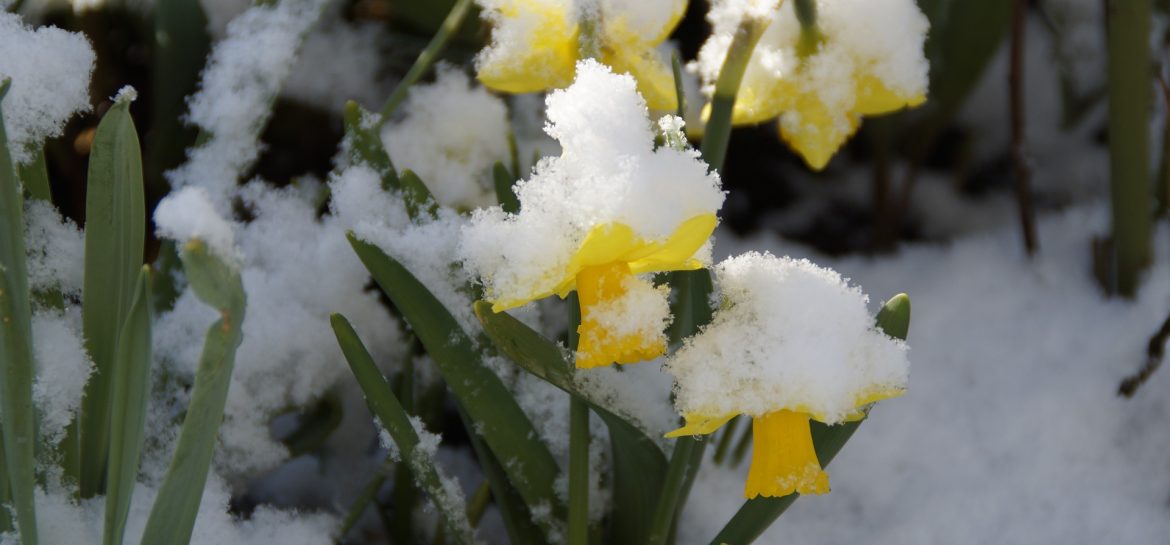 I'd love to tell you that I feel happy and light this first day of spring.
But huge piles of snow and ice outside make that whole "happy spring" thing kind of hard to digest.
To tell you the truth, I don't really feel like writing this post at all. I'm restless and irritable for a number of reasons, so I can't promise you that I will be positive or inspirational here today. But I will be completely honest, and the truth is I'm only writing this because I know it's times likes these that it is important to look at what is good in life. And while I generally don't enjoy doing just a list of things, I'm going for expediency here, so creativity loses today.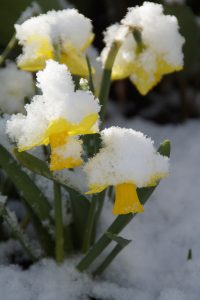 I suppose I'm thankful for somewhat warmer temps to melt the snow. That stuff needs to go. At least there's nothing new falling from the sky. And the truth is – as someone pointed out to me this weekend – that we haven't really had all that much snow and winter weather this year at all. True. It's really one this one whopper storm that has caused disruption. True. I still really hate measurable snow that gets in the way and I don't have to like it.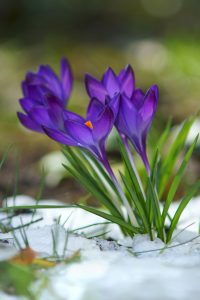 Yes, the snow did give my little family some time off to just hang out and be together. That's absolutely a good thing and we took full advantage of it. But I'm thankful we're back to school and work and normal routines, too. It's good for all of us. I'm also glad for the opportunity to spend time with other family this weekend and to support fundraising for some worthwhile causes/organizations. Gotta love when the fundraising event allows for time spent together while participating.
That all said, I am truly thankful for the love of my husband and daughter. No matter what is going on in our lives, they are supportive and understanding and I can't think of anyone I'd rather have in my corner.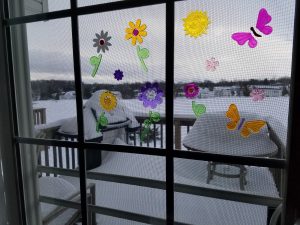 I am thankful for opportunity in life. The potential for growth and change is a wonderful, powerful thing.
I am really thankful for nose spray right now. And that's all I'm going to say on that subject.
And naps. Long Saturday afternoon naps are the best.
I am thankful for simplicity. This week I found that in the kitchen in a meal of mixed beans, broth, and cream. Simple. Easy. Wow. And my meat-loving Husband not only liked it, but requested we have it again this week. I really love this kind of food – basic, simple, hearty, healthy. Want to try it? Recipe here.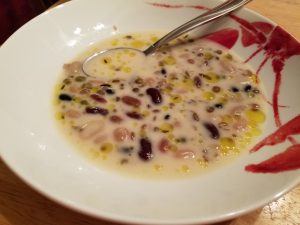 Some days (a lot of days) I am very thankful for leftovers. So much so that I plan them intentionally. They make life easy.
Speaking of the kitchen, I'm glad I did not lose my rings down the sink last night. I rarely wear my rings in the house and if I do, I take them off to work in the kitchen. But for some reason I had them on last night when I was transferring homemade chicken broth from the slow cooker to freezer containers and then washing the remaining dishes. At one point, I noticed that they were slipping off my fingers. Some of that is purely from being in soapy water. But 25 pounds of weight loss probably has a little to do with it as well. Funny, though, I still weigh quite a bit more than I did on my wedding day and I don't recall my rings being that loose that many pounds ago…odd.
I am thankful for church, even if it's difficult to get out of a warm bed to go early on a Sunday morning. This week I got to hear the voices of Zilla's choir sing and it was a good thing. I am thankful for God, my faith, my church community, and the absolute gifts of having those things in my life.
I'm thankful that my family understands that I will very likely never be successful at my yearly effort to give up swearing for Lent. They know me so well.
~~~~~~~~~~~~~~~~~~~~~~~~~~~~~~~~~~~~~~~~~~~~~~~~~~
Join us over at the Ten Things of Thankful blog to link up your own pile of thankfulness. Link's still open until Tuesday evening!
Click on the image below and follow the link to the blog.