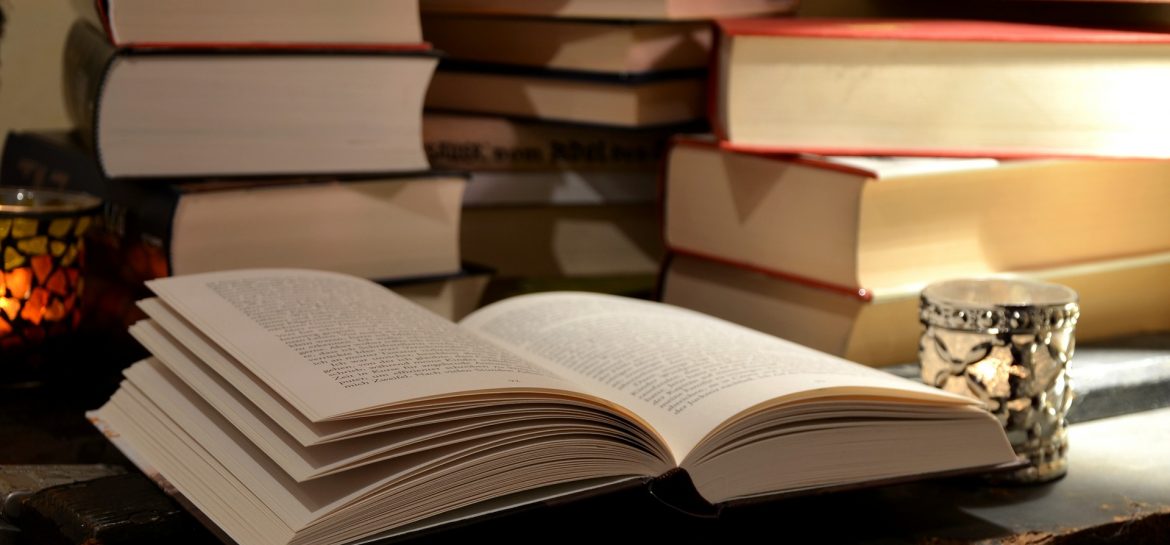 I have to be totally honest here.
I do not like writing my #10Thankful post on a Sunday evening. And yet, here I am again doing just that. *sigh* So while I am very thankful for so many things, I'm feeling a bit petulant about the whole thing because, well, I would much rather have finished this two days ago.
So let's get to it.
I am thankful once again for time spent around the table with family and friends.
On that subject, I am thankful that we have enough to eat. I am painfully aware that so many people do not.
I am so happy that our CSA season is in full swing and we are enjoying the bounty from our local organic farm. The beautiful fruits and vegetables we receive each week have provided inspiration for meals such as this stunner – a sugar snap pea and penne pasta dish with a side salad of fresh field greens. Fast, simple, fresh, and delicious.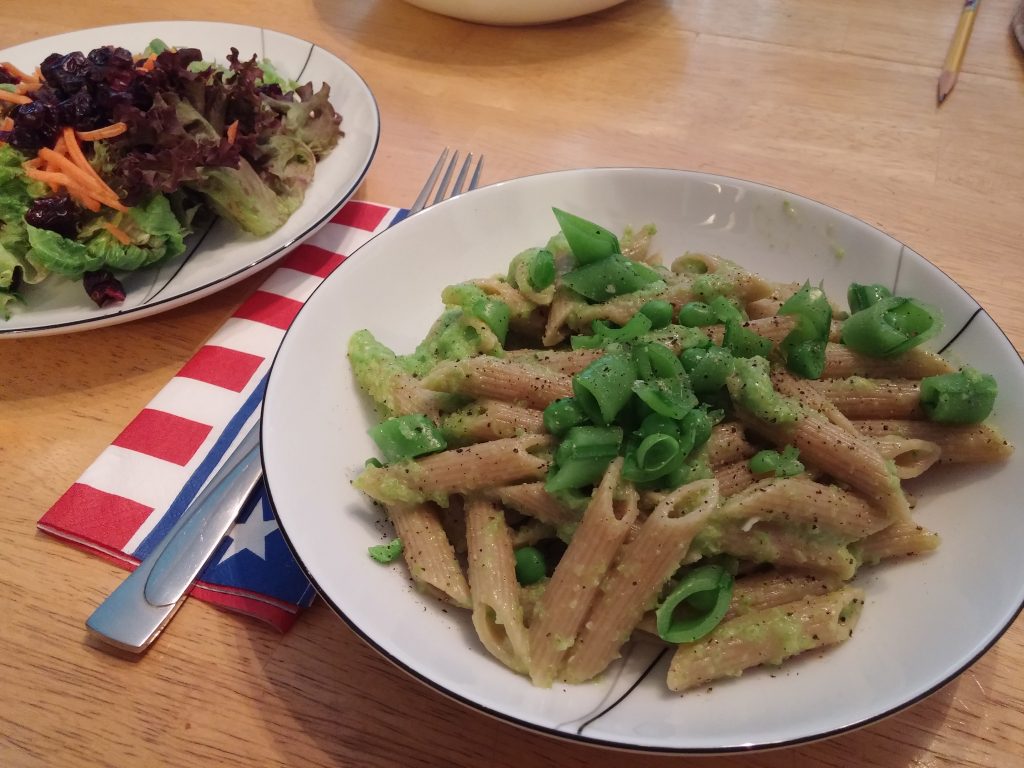 Speaking of the kitchen, I have focused some energy there this week. One of my projects was to install a long-desired Spicy Shelf in the spice cabinet. What a difference this little gizmo has made! I wonder if Sarah can spot the item she sent me as a thoughtful gift a while back?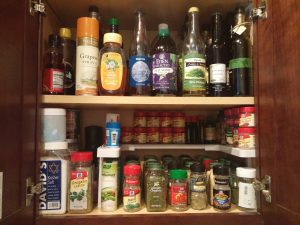 The Hub ordered some replacement wheel sets for our dishwasher and installed them this week. That's a task we put off far too long. So now that job can get checked off the project list, too.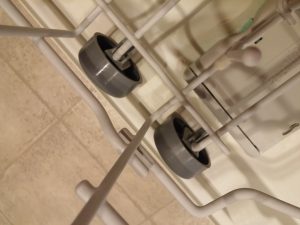 Today marks the start of Discovery Channel's Shark Week, which we thoroughly enjoy around here. We watched some shark shows today and had plenty of friends to keep us company! I am thankful for things that our family enjoys doing together – hiking, reading, games, Shark Week…it doesn't really matter what the endeavor. I just love that we love spending time together and pray it will always be so.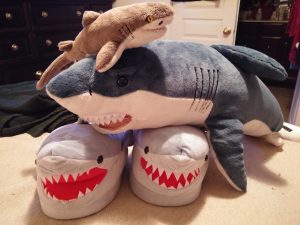 I am thankful for my Hub. I am blessed to be married to my best friend and to have the most wonderful father for our daughter. He is good and kind and patient. He works hard, loves well, and makes Zilla and I both feel safe, beautiful, loved, and appreciated. And he makes a wicked good cup of coffee, too.
I am thankful for a sustained weight loss thanks to the support and encouragement of Clark and the rest of the Graviteers. As a result of that happy loss, I've rediscovered a pile of things in the closet that I can wear again. I'll take it!
As much as I've always said I hate summer, I'm happy to say that I am thoroughly enjoying this one so far. Yes, it's been pretty hot a few days, but I find myself seeing the beauty rather than the irritation. I am enjoying a slower pace and abundant time with Zilla. We do find ourselves needing some quiet time to ourselves each day, but I'm glad that we recognize and respect that. I think we are all enjoying the delicious feeling of well-rested that only the first week of summer break can bring. I'm thankful for long days and the freedom to do things like stay up late to watch movies or look at the stars, to sleep in a bit and snuggle under the covers a bit longer, to go barefoot and take life just as it comes.
So maybe a Sunday night TToT isn't so bad. It just is. We're having a wonderful time and that's all that matters.
~~~~~~~~~~~~~~~~~~~~~~~~~~~~~~~~~~~~~~~~~~~~~~~~~~
Your turn – what are you thankful for this week? How have you been spending your summer days and nights? You know the drill – share 'em or link 'em! Have a wonderful week!
<a href=" https://summat2thinkon.wordpress.com/ten-things-of-thankful/ " target="_blank"><img src=" https://summat2thinkon.files.wordpress.com/2015/06/10thankful-banner.jpg?w=700?w=700″ alt="Ten Things of Thankful" style="border:none;" /></a>
Your hosts
Join the Ten Things of Thankful Facebook Group