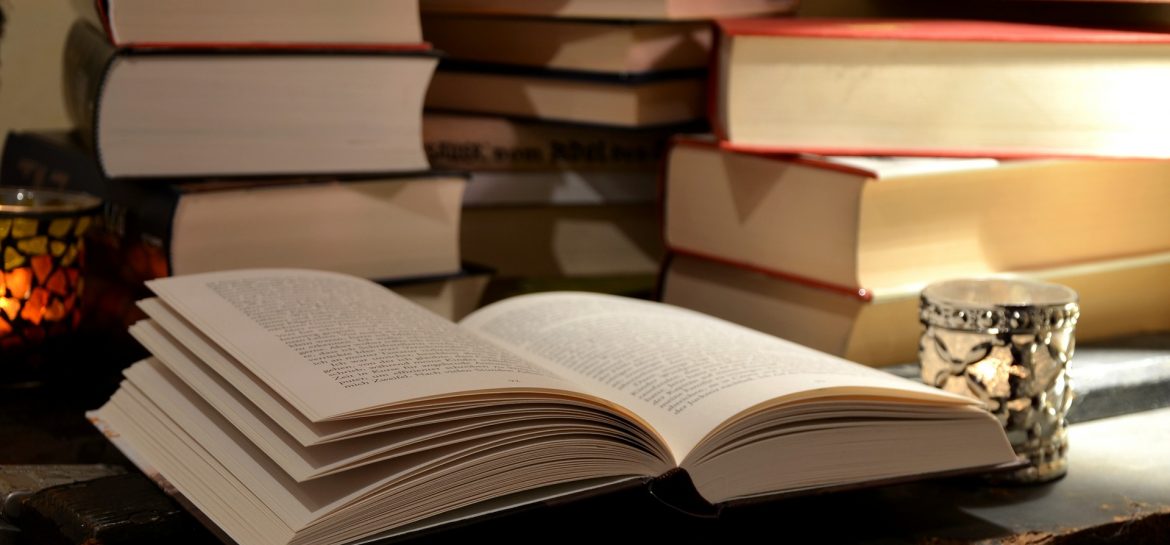 I've been drinking smoothies daily for about a year and a half.
I can't remember exactly why I started but I'm pretty sure it had something to do with an abundance of CSA vegetables and Pinterest. Put those two things together and you'll find plenty of inspiration!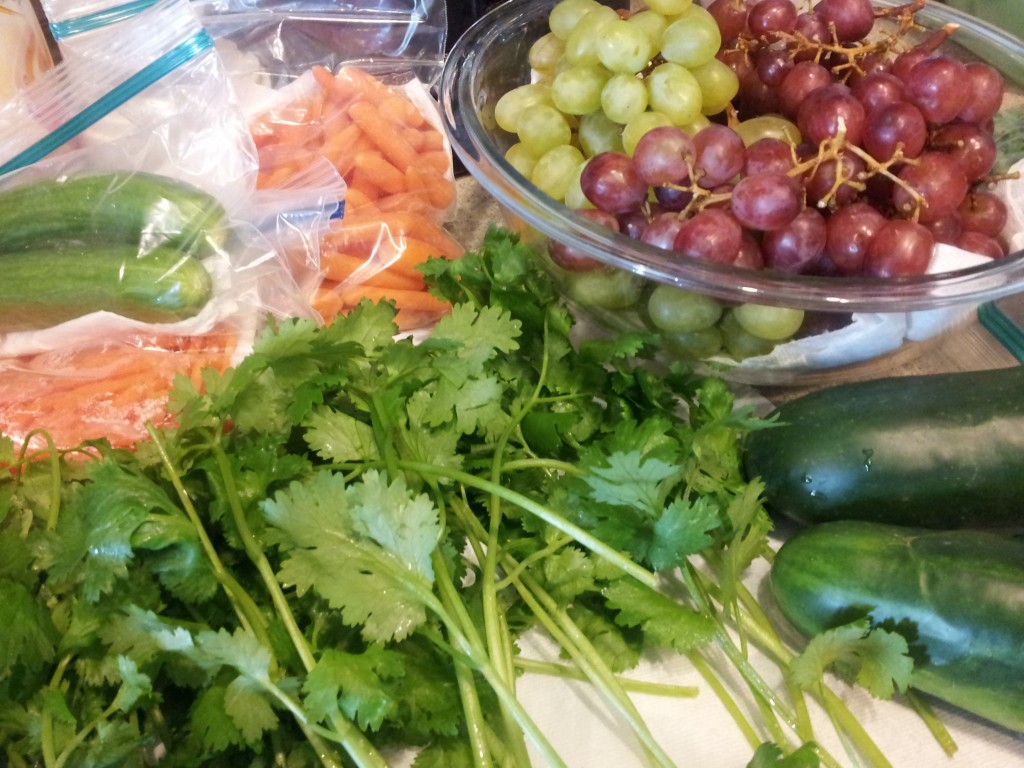 This week Williams-Sonoma is celebrating Smoothie Week. The theme is "Not Your Average Smoothie" and they've asked me to share some of my favorites.
Let's get started! Most often, I have my smoothie in the morning and, depending on what gets tossed in, it often serves as breakfast. But I've also been known to enjoy a smoothie post-workout, in the late afternoon when I need a snack or a bit of an energy boost, and in the late evening.
I often find smoothies to be a great cure for dehydration or an upset stomach. I turn to a smoothie when I need a blast of nutrition to handle congestion from a cold or inflammation from an RA flare. I guess it's fair to say that I use smoothies for just about anything. And as for ingredients…well, I'll try just about anything, too.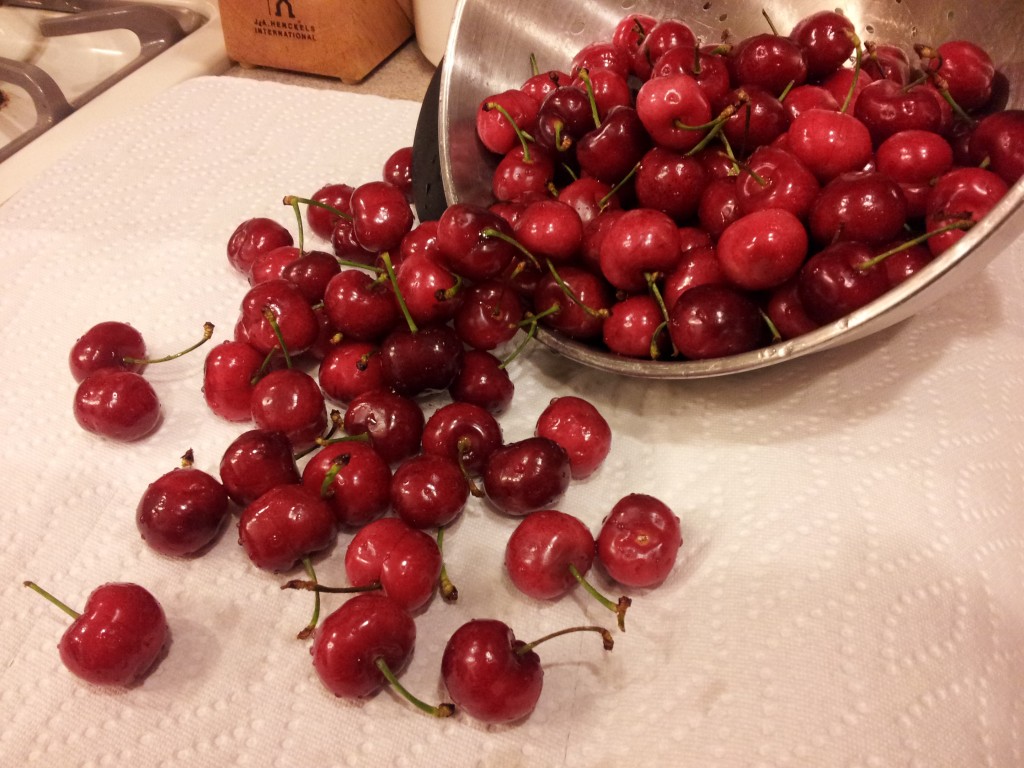 Around here, the Fab Hub has been the go-to smoothie maker and the smoothie we rely on most often is what we call "The Standard Drill." This has actually evolved since we started making it. You can see the original version here in my He Cooks: Smoothie Edition post. There is no precise recipe, but lately it involves something like the list below. You can use just about any juice, fruit, or greens that you like. I've listed my favorites here.
1 cup of yogurt (we use nonfat, plain Greek yogurt)
1 cup of juice (we usually use tart cherry or pomegranate)
1 cup of fruit (frozen mixed berries are the standard)
chia seeds (1-2 tablespoons)
2-4 radishes, depending on size
2 good handfuls of whatever greens are on hand (kale is the go-to, but I've used everything from salad greens to romaine to arugula to spinach)
That's it – easy! And yes, I do use radishes in my smoothies pretty regularly. They are a great natural decongestant and you really don't taste them once they're mixed in with the rest. Honest.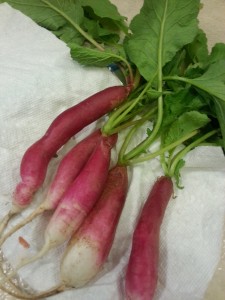 Now for some more original variations. As I said earlier, I'll try just about anything in a smoothie – within reason, of course. I mean chicken is probably out, but any fruit, vegetable, herb, or spice is probably fair game.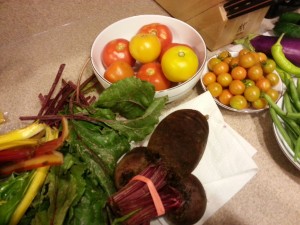 I've thrown turmeric and ginger into the mix when I'm looking for some anti-inflammatory and pain relief benefits. Beets are a great source of immune-boosting vitamin C and taste far better in a smoothie glass than you would think. I've had a smoothie or two with broccoli on the list and I've also used bok choy. Tomatoes are one ingredient you wouldn't likely think of for a smoothie, but they've jumped into the blender here once or twice. Thanks to Amy at What Jew Wanna Eat, I've even used leftover Passover charoset in smoothies.  And because Kidzilla is an adventurous produce eater, we've tried dragon fruit and horned melon on occasion and found that they work in smoothies, too!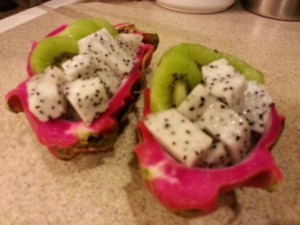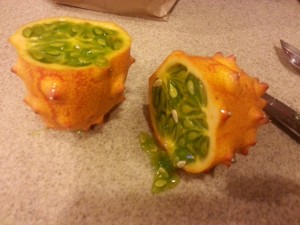 As strange as some of those ingredients might sound, none is quite so strange as the Hub's accidental concoction – the mayo smoothie. It's a great story…click over to my He Cooks – Smoothie Edition post to read it and get a good laugh. As a bonus, you'll also find a couple of my favorite smoothie recipes there, too! And for the record, no I do not recommend trying that one out at home – it was completely unintentional and completely awful! (The one below is not the mayo smoothie…it's radish and berries!)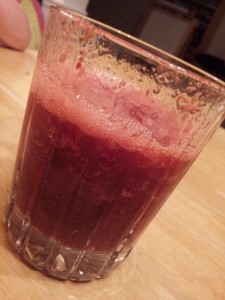 When I first started drinking smoothies, I scoured the Internet and cookbooks for recipes and followed them to the letter. If you're looking for recipes, ideas, or inspiration, hop over to my Smoothies and Juices board on Pinterest and look around! After a while, though, I started following a formula more than any recipes and usually make up my own combinations based on my body's needs and what ingredients I have on hand. In most cases, all you need is a "cuppa-cuppa-cuppa" mindset to get started.
a cup of liquid (unsweetened)
a cup of fruits or vegetables
a cup of greens (if you're going the green smoothie route, which I almost always do)
 If you want to bump up the protein or nutritional value, you can toss in extras like yogurt, avocado, nuts, flavorings like ginger or vanilla, hemp or chia seeds, various nut butters, and more. Add a little honey or agave to sweeten the mix if you feel the need and hit blend!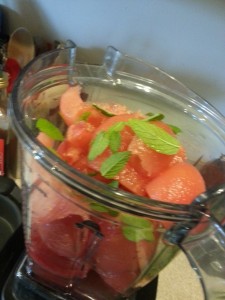 My smoothie tool of choice is my Vitamix. I know, it's a monster of an appliance and not exactly an inexpensive one. I spent about two months researching various types of blenders and decided that for what I wanted to do with it, the Vitamix would be a good investment. I've used it for smoothies, juices, soups, dips, sauces, hummus, and guacamole. And I have lots of other things on my list to try, like homemade nut butters.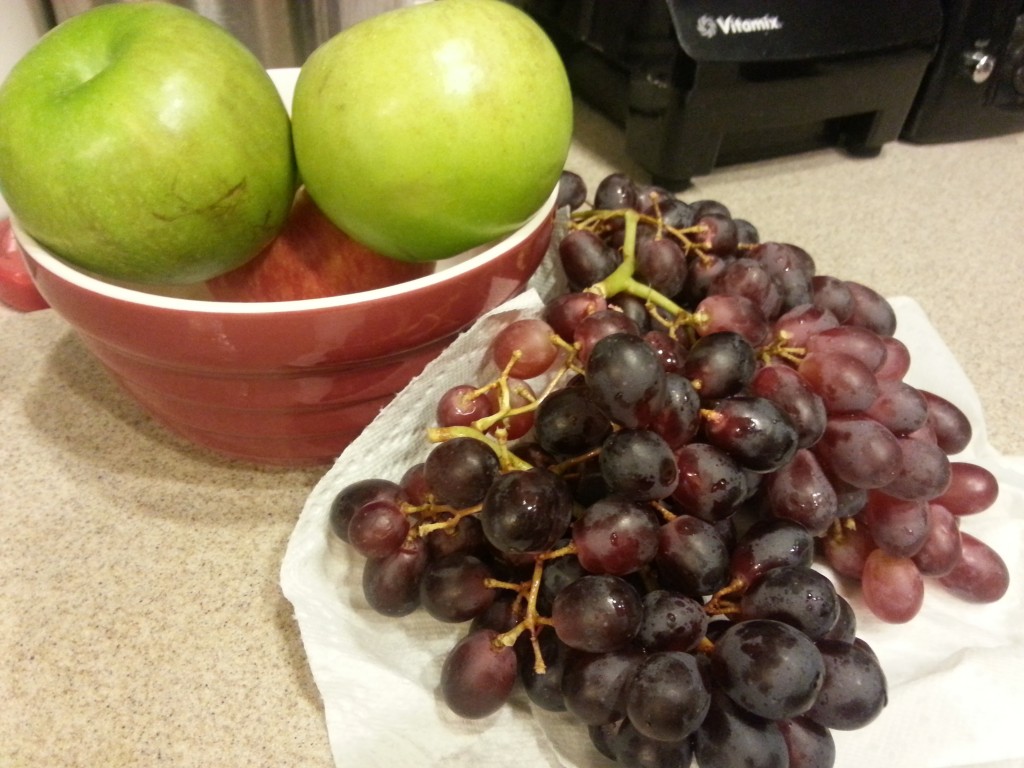 You can go the Vitamix route, or you can use whatever appliance suits your needs or your budget. You can check out several blender options over at Williams-Sonoma. And while you're there, don't miss all the other fun things they have – including smoothie recipes!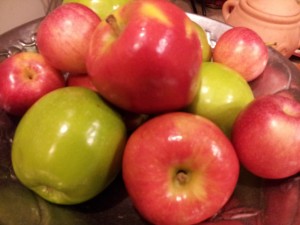 Thanks to Williams-Sonoma for inviting me to participate in Smoothie Week 2014 and share my love of smoothie-making!
Now it's your turn! What's your favorite smoothie recipe? What's the weirdest smoothie ingredient or craziest smoothie combination you've ever tried? Share your ideas in the comments!
Now go make a smoothie and drink up!