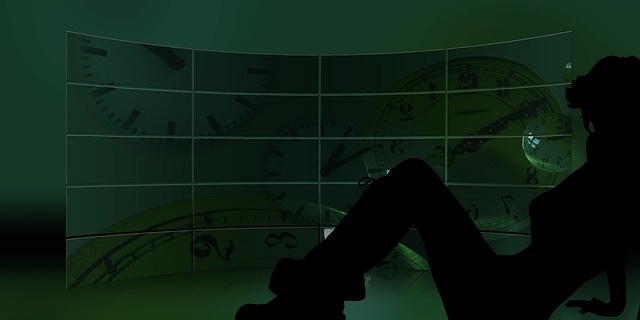 Last week's headlines were filled with disaster. Hurricanes, wildfires, tornadoes…and much more. Terrible.
As I listened to days of updates, I couldn't help but wonder what it must be like to sit squarely in the path of destruction. How it feels to know with certainty that it will affect you or your loved ones. How powerless it must feel to know there is nothing you can do but wait.
I feel like I've been doing a lot of waiting lately. I wait for letters of acceptance or rejection from publications. Wait for my efforts to yield some financial windfall – or even the slightest tickle of a breeze. Wait to see goals and dreams to come to fruition. I wait in traffic, in doctors' offices, in the phlebotomy lab – 45 minutes last week. Seriously? I wait for my daughter to finish her shower at night, for my husband to finish his late-night schoolwork and come to bed.
The world and our lives are filled with waiting.
We wait upon disaster, it seems, as though we expect it to happen. We are certain things won't work the way we hope, that we won't succeed. And many times that is true. But does it qualify as disaster? A disaster doesn't have to bring a catastrophic loss of life – although that is certainly the type with which we are most familiar. If we look farther down the list of definitions, though, we find that disaster is, simply, an event or fact that has unfortunate consequences. And that could be anything.
We all have our own definition of disaster. And no one's reality is any less troublesome or difficult than another's; it all comes down to perspective. Some disasters are easily recognized, objectively horrible. But others are more private, hidden from public view. Each is real and each is terrible.
In the aftermath, we begin the process of recovery, of healing. We start to think about moving forward, rebuilding, getting on with whatever new version of life awaits us. And there it is again – the waiting. Many who have suffered the losses of natural disaster recently wait on word from loved ones, wait to see the condition of their homes, wait on money, food and water, and other assistance to help get them through even just today. We wait for grief to run its course, for illness to abate, for babies and mail to arrive.
Waiting is a challenge for many of us. I am very possibly the least patient human being I know. No one likes to wait. But what if we could find something to do with all that time we spend waiting for…whatever? What if we found a way to redefine that time, to see it as something of value all on its own, rather than just a means to an end?
A dear friend published a book last year and I have read it twice since then. Christine Carter's Help and Hope While You're Healing is intended as a guide for women who are recovering from injury, illness, or surgery. I will argue that while she speaks to the woman's heart, anyone can benefit from her practical advice and wisdom, and her book has application beyond the physical aspects of its content. Thinking about disaster and waiting reminded me of what Chris said on the topic of waiting – that we can make our waiting worthy. She challenges readers to consider the opportunities that can be found while we wait on our lives, to find value and beauty in the bridge between what is and what we hope for.
There is no good or easy answer to the question of why disasters strike, why bad things happen in our lives. But I do believe that somehow, there is purpose to every moment of our lives, to every challenge, and to every period of waiting. There are days for all of us when that is so incredibly difficult and I will tell you honestly that I have my share of days when I just don't see it. Sometimes that perspective is only available when we look back. But if we don't choose to somehow do something, take even one small step toward tomorrow, we may never see it.
My thoughts and prayers are with all who are faced with disaster right now, and with all who wait on something or someone. I'm there, too. But rather than assume disaster or bemoan the challenge of our waiting, let's strive for patience and seek ways to make our waiting worthy.
~~~~~~~~~~~~~~~~~~~~~~~~~~~~~~~~~~~~~~~~~~~~~~~~~~
This has been a Finish the Sentence Friday post. This week's sentence prompt is "When it comes to natural disasters…" contributed by April of April Noelle. Finish the Sentence Friday is hosted this week by April and, as always, by the lovely Kristi of Finding Ninee. FINISH THE SENTENCE FRIDAY is a link-up that enables writers and bloggers to share their ideas based on a particular sentence. To stay ahead of future sentences and participate, join our FACEBOOK GROUP!