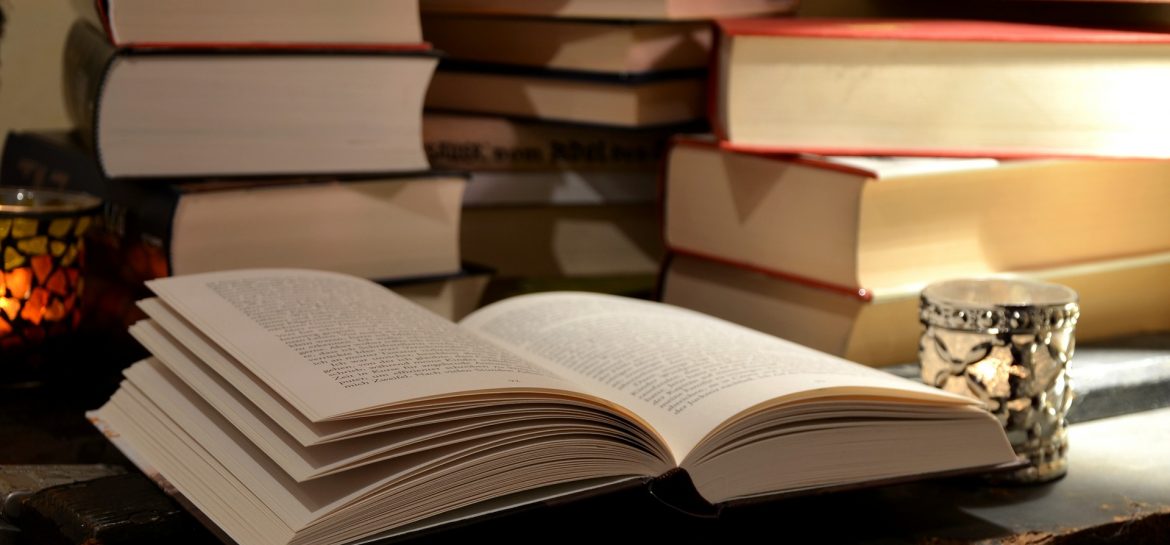 I've had a colorful week. A full spectrum of things for which I am thankful.
I'd love to show and tell you that I snagged a photo of every hue and every experience. But I did not. I was too busy soaking in the moments, living the moments. And truly, the color thing didn't occur to me until this morning, so…
How about this?
We saw the first pink blossoms on the trees in our neighborhood this week. OK, this photo is actually a couple of years ago, but it won't be long before they look like this again! And, in yet another weather shift, are expecting a bit of snow tonight and tomorrow. Not much, but still…seriously?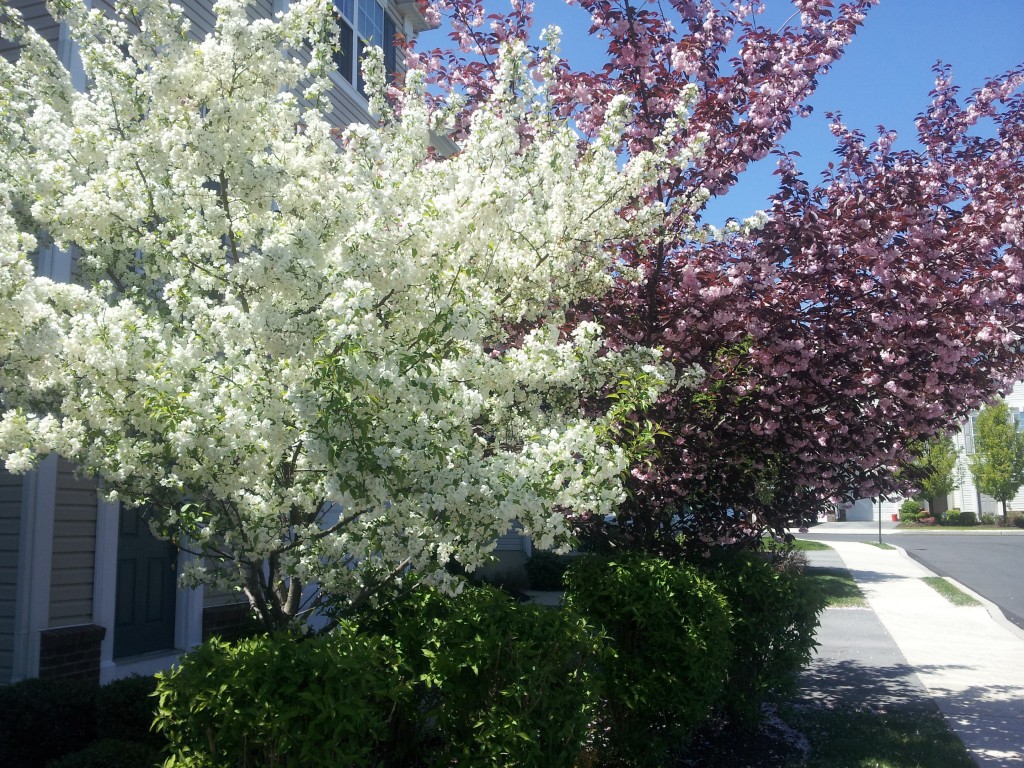 We've had a few gray and rainy days this week. I know, I know. Most people don't enjoy that, but I love a good rainy day. Especially when it's not too cold.
And on other days, this week, we saw gorgeous golden sunshine. Once the sun came out, we were able to appreciate the effect of Daylight Saving Time and enjoy longer sunlit evenings.
Zilla had a whole lot of "green" days in school – something she works for each week. Green means she's ready to learn, doing what she needs to do. That's such a wonderful thing for us to know and an even more wonderful thing for her confidence and self-esteem. She's working it!
Our girl also earned her blue belt in karate this week. She loves karate and she's really thriving there, too. She not only passed her test but she nailed her kata. And – this is awesome – she was asked to help a fellow student who needed help with her own techniques. Talk about a confidence boost! We are so proud of her.
[tweetthis]This week was a full spectrum of thankfulness.What are you thankful for today?[/tweetthis]
The Hub and I got to grab dinner together the other night – alone. I had a sushi roll that had slivers of fresh orange on top. Can't say I've ever had orange slices on my sushi…but it was delicious and fresh. We love our Zilla beyond measure, but we need time alone together, too, and that's been too sparse lately.
And speaking of food, I am back to my smoothies again and the one I made today was a gorgeous light purple color – sort of a dark mauve, maybe? Vibrant. Cherries, berries, mixed super greens, celery, radish, tart cherry juice and water. It's the new favorite. And seriously, why do I suddenly love celery? I love my smoothies and I feel so good when I have one daily. After several days of pale, bland food during that stomach bug, I was very glad to enjoy one this afternoon.
This morning our Listen to Your Mother cast had our first meeting and rehearsal, so I got out the red handbag, bracelet, and scarf. No pics, but trust me, I was stylin'.  As much as I ever do, anyway. Red is also the color of the shawl I keep in my office for chilly mornings and evenings when I'm sitting here writing and reading. It went missing this evening, but I'm quite happy to have it back around my shoulders.
I saw a family of five black vultures today while driving – so graceful, so beautiful. I am always glad to catch moments of the beauty of nature in action. And I'll also be thankful for my three black Rottens who keep my feet warm and cozy when I sleep and keep me company here during the day.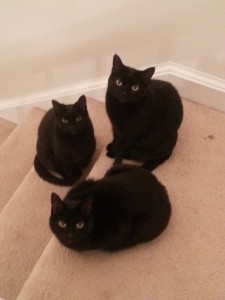 And right now, black is also the color I want to see inside my eyelids in about the next five minutes!
~~~~~~~~~~~~~~~~~~~~~~~~~~~~~~~~~~~~~~~~~~~~~~~~~~
 How about you? Your turn…what are you thankful for this week? What are the colors in your world?
<a href=" https://summat2thinkon.wordpress.com/ten-things-of-thankful/ " target="_blank"><img src=" https://summat2thinkon.files.wordpress.com/2015/06/10thankful-banner.jpg?w=700?w=700″ alt="Ten Things of Thankful" style="border:none;" /></a>
Your hosts
Join the Ten Things of Thankful Facebook Group